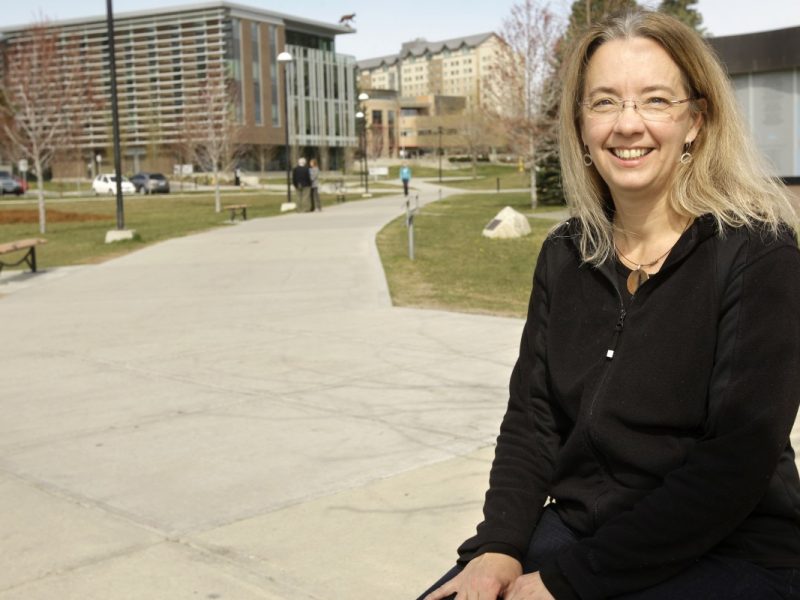 SRCL 1000 (Introduction to Community Service-Learning) offers students a unique opportunity to connect with the Kamloops community and gain valuable volunteer experience. Offered every Fall and Winter semester since 2009 through the English as a Second Language Department (Faculty of Education and Social Work), the course is a popular general elective open to 1st-4th year international and domestic students from a variety of disciplines across campus. Every semester, each student volunteers at one of forty local not-for-profit organizations for a full semester. Students complete 24 hours of service and connect that experience to the course's objectives.
Snapshot of a Semester: in Winter 2017, the course, led by instructor Wendy Krauza (Senior Lecturer, ESL Department), is made up of 30 enthusiastic students representing 10 countries (Bangladesh, Canada, China, Ghana, India, Japan, Kazakhstan, Kenya, Saudi Arabia, and South Korea) from across 8 TRU Schools/Departments (Business, Computer Science, Education, English as a Second Language, Exchange, Nursing, Science, and Social Work), offering their service at 13 local non-profit organizations (Kamloops Therapeutic Riding Association, The Restore, Saudi Education Centre, Kamloops School of the Arts, BC SPCA, Kamloops Immigrant Services, Jump, Elizabeth Fry Society, The X Radio, St. John Ambulance, the Kamloops Food Bank, Overlander Residential Care, and Ponderosa Lodge).
The W2017 SRCL 1000 students will be presenting their service-learning experiences at the annual TRU Undergraduate Student Research and Innovation Conference on March 31 – please come by to have a look at their posters. You can also visit us on Facebook.