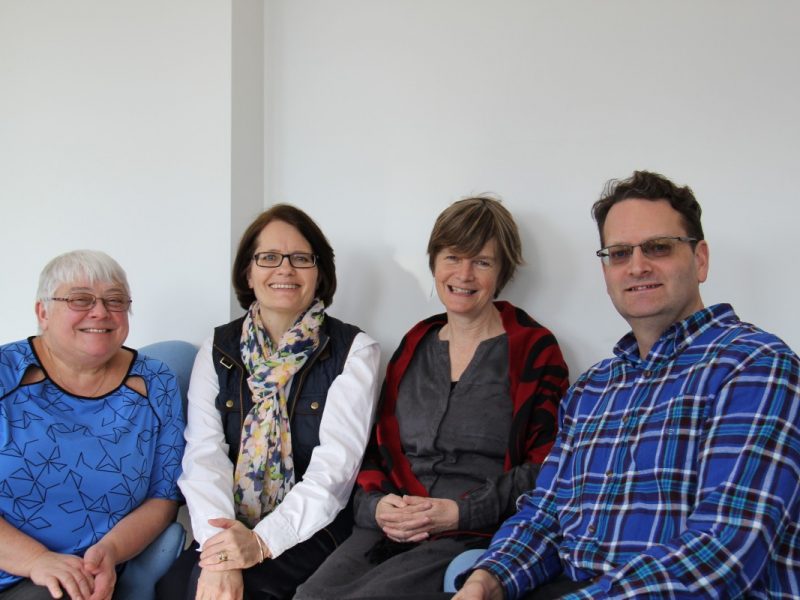 TRU announces secondary school teacher training in STEM (Science, Technology, Engineering, Mathematics)
A new program for educating secondary school teachers of science and mathematics, the first of its kind offered by TRU, has completed all approval process and is set to begin in July 2018.
The Bachelor of Education (Secondary) STEM (Science, Technology, Engineering and Mathematics) program is offered by the Faculty of Education and Social Work. It prepares secondary school teachers to use an interdisciplinary approach to science and mathematics education. Students learn through experiential, project-based and inquiry-based methods that link science and mathematics learning to real-world STEM career contexts. This approach has been demonstrated internationally to be highly effective in increasing secondary students' engagement and perseverance in science and mathematics education.
The STEM program is carefully designed to align with BC's New Curriculum and includes a focus on core competencies such as creative and critical thinking. Highlights include personalized learning, infusion of Indigenous perspectives and flexible learning environments to nurture teaching methods that are relevant, engaging and practice-based.
"We want our graduates to bring excitement about science and mathematics to the classroom by supporting their students doing science and mathematics in engineering and technology contexts," explained Dr. Carol Rees, School of Education chair and STEM program originator. "There's good evidence that this helps secondary students learn better and more quickly and effectively, so it's a win-win—excitement plus solid learning!"
---
Now, students who go elsewhere to complete teaching programs specializing in secondary school science and math can stay in Kamloops to finish their education.
---
An intensive 12-month, 64-credit program that runs from July 1 of one year to June 31 of the next, the STEM program includes foundation courses in education, methods courses and practicum opportunities in schools. The program has been reviewed and approved by the BC Teachers' Council, the governing body responsible for setting teacher education program approval standards in BC, and graduates will be eligible to apply for their teaching certificate from the Teacher Regulation Branch of the Ministry of Education.
"The approval of the BEd STEM program is highly significant for two reasons," said BEd Program Coordinator Dr. John Churchley. "First, now is a great time to consider becoming a teacher, given the stabilization of student enrolment and the SCC decision resulting in hundreds of new teaching positions in BC. Second, the design of this new program aligns with the directions in BC's New Curriculum."
The program was created by a TRU School of Education team  led by Rees and Beverly Ruberg. The team, which began its work on STEM in 2013, also included  Dr. Edward (Ted) Howe, Dr. Susan Lidster, Dr. Laura Doan and, more recently, Churchley. The program was developed in consultation with TRU's Faculty of Science and representatives from local school districts, the Sk'elep School of Excellence and the TRB.
The Faculty of Science notes that students currently go elsewhere to complete BEd programs specializing in secondary science and math. Now, they can stay in Kamloops to finish their education.
"Many of the graduates from our Bachelor of Science program are interested in secondary school teaching careers, and the STEM program will be an excellent launch pad for them," said Faculty of Science dean, Dr. Tom Dickinson. "STEM disciplines are fundamentally important for growing our economy and supporting our society. We want to find ways to help students realize their potential for careers in STEM disciplines."
The need for this program goes far beyond jobs for future grads.
"We also want to help members of society at large understand how science is a powerful way to find out about the world around us and to guide public policy decisions," continued Dickinson.
For more information, contact Carol Rees, Chair of the School of Education.