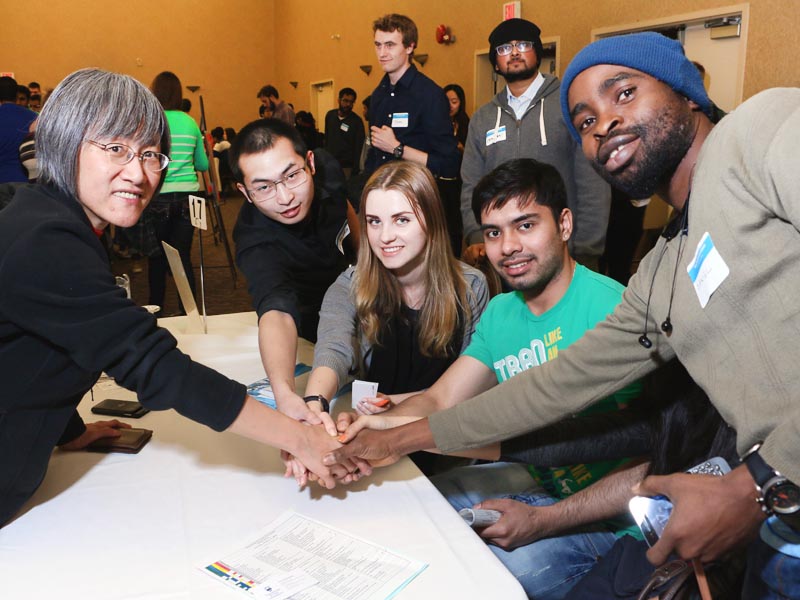 The way things are shaping up, this week's Networking 411 could be the biggest and most successful one yet.
And you're invited regardless of the program you're in or year of study.
When: Thursday, Jan. 26
Time: 4:30-6:30 p.m.
Where: Grand Hall, Campus Activity Centre.
Networking 411 events are a great way to meet a range of working professionals in a short period of time and who are working inside and outside your chosen field.
In the case of Networking 411 events, the working professionals are called mentors and will represent the public and private sectors and community organizations from all areas of study from accounting to trades.
Nearly half the mentors will be women and about 15 will be Aboriginal.
How Networking 411 works
Based on the speed-dating concept, you will meet several mentors during the event because every 10 minutes you will move to a different table where there will be a new mentor to have a conversation with.
With the ratio of students to mentors being about 3:1, there will be times when others are at the table with you. If you prefer to move around the room with a friend or two, that is allowed.
Not sure what to ask? Some suggested questions.
Watch this video for some additional tips.