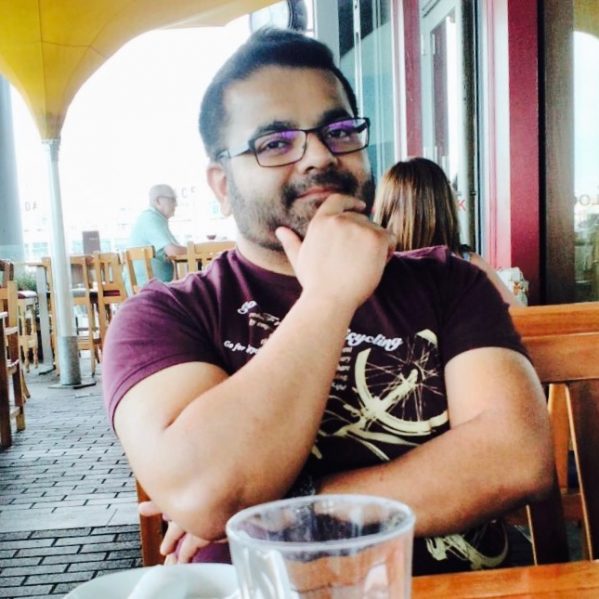 While working full-time for one of the largest global software companies in the world, Govind Preet Singh also finds time to run his own investment firm which will, in its first year, have a net worth and turnover of $1 million.
His company, a finance and lending corporation, employs ten people and operates Canada-wide.
Singh, a computing science alumnus, works as a Senior Legal Compliance Specialist at SAP Software Solutions and spends much of his time engaged in mergers, acquisition and compliance within the software industry. His dedication to his job often means starting work at 7:30 a.m. and finishing at 3:00 a.m while addressing various global interests.
"I love what I do at SAP, it's a unique opportunity and my daily operations and decisions enable the product teams and in-return SAP Board to make informed decisions about product releases—commanding and impacting revenues running into the millions," said Singh. "I am involved in the strategy of the company and I work all over the world. Globally, it would be hard to find another opportunity like it."
While he loves his day job, his experience and exposure to corporate finance inspired him to seek further opportunities in the industry but in a non-software related space.
"I didn't want to leave my job, but I wanted the opportunity to do similar evaluations within different markets. Investments are diverse and I want to experience everything and learn as much as possible—the curiosity of knowing things drives me."
Singh came to TRU as an international student from India with a computer programming background. He found the Bachelor of Computing Science to be extremely beneficial, contributing to a better understanding of the science behind the technology while teaching him to become a more methodical thinker. He wanted to gain work experience in Canada and found that the Co-op program was a great way to gain employment and immerse himself in Canadian work culture. While studying at TRU he completed four co-op work terms, two at Business Objects and two at Canfor where he showcased that time management and his ability to network were strengths he possessed in spades.
"Govind was a focused student who took advantage of co-op opportunities to gain the skills and experience necessary to be very successful in his career," said Nancy Bepple, co-op coordinator. "His strengths were not just technical but also building great relationships at all his co-op employers. He continues to support TRU by mentoring students interested in applying to SAP."
Beyond his passion for learning and networking, there is no doubt that Singh's work ethic has played a large part in his career success. While working more than 40 hours a week at his day job, he also puts in another 40 hours a week at his investment company.
"Because my work spans across many times zones, I am able to manage my time accordingly," said Singh. "I usually do two to three hours before heading to work in the morning where I spend time working on projects in India and Germany. The afternoons are spent working with China and other countries in Asia and then I do another two to three hours of my own work in the evening."
Like many successful business people, Singh is driven by a passion for what he does.
"Don't follow anyone else, find what you like and pursue it relentlessly."