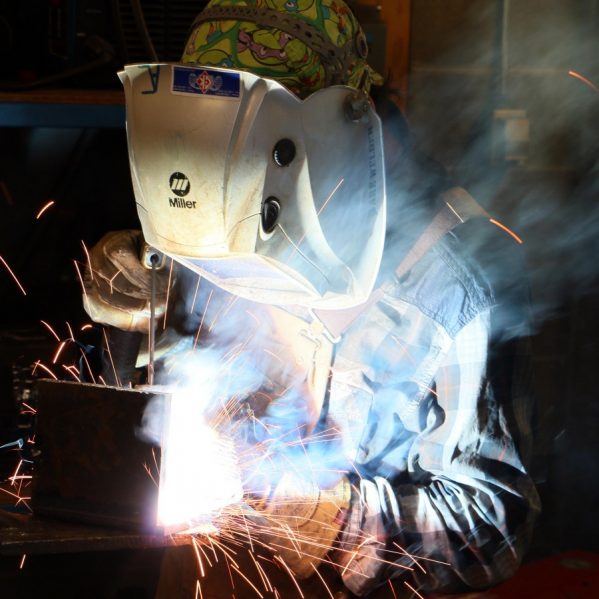 In less than a year, Andrew Christensen could be TRU's first trades student to medal at the WorldSkills competition.
Since qualifying for what amounts to the Olympics of trades in Moncton, NB in the spring, the welder has ramped up his training and is now spending 40-50 hours a week perfecting everything he will be called on to perform on game day. Fortunately, all qualifiers have been given most of the blueprints for the projects they will need to complete within the allotted time, leaving them in the meantime to work on their techniques, accuracy, project management and speed.
Held every two years, World Skills 2017 is Oct. 14-19 in Abu Dhabi and will attract more than 1,200 competitors from 72 countries and regions to compete in 50 skill categories.
It's a big deal. See the videos below for an idea of just how big.
"If Andrew is going to compete on the same stage with everybody else who is training just as hard as he is, maybe that little bit of extra time he puts in each week will be the difference between podium and non podium," said Larry Franzen, TRU welding apprenticeship, testing and upgrading instructor, who is also serving as Christensen's mentor along with providing additional training.
Additional support has been coming from the Skills Canada program, including being paired with a Skills Canada welding expert, financial help to attend pre-World Skills competitions, meeting with a mental trainer, specialized clothing and more.
Carving out training time has meant sacrifices like putting school on hold and looking for welding work. But he knows what he does now will pay off later.
"I'll have a skill set very few people have," said Christensen, who is three-quarters through his apprenticeship. "I'll also have work contacts that will allow me to pick and choose what I want to do after this."
2015 championships held in Sao Paulo, Brazil
2013 championships held in Leipzig, France