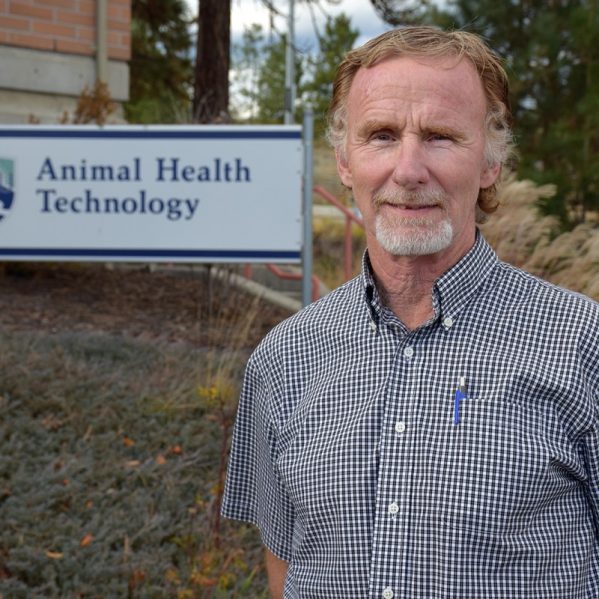 Decades ago, scientists noticed declining populations of bighorn sheep, but the organism considered responsible for the loss of entire herds eluded researchers until quite recently.
Today, we know Mycoplasma ovipneumoniae (Movi) plays a major role in the development of pneumonia in wild sheep, and puts them at risk of other pathogens. Thanks to decades of research, we also know that domestic sheep are often the carriers of this organism, and when put in close proximity to their wild cousins, the results are catastrophic.
But we don't know if Movi exists in our regional domestic sheep population — a research question Dr. Scott Mann intends to answer.
Thanks to federal-provincial funding delivered  by the Investment Agriculture Foundation of BC, Mann, a clinical veterinarian and senior lecturer in the Animal Health Technology program, will carry out a multifaceted research project, adding to our current knowledge of Movi, its presence in local domestic sheep, and its potential impact on wild herds.
Mann will spend the next several months testing domestic sheep in the South Okanagan, the Kootenay and the Thompson regions. He will take nasal swabs and blood samples to determine the presence and prevalence of Movi. In the process he will be embarking on a public education campaign, surveying the current level of producer knowledge about this organism and discussing possible mitigation strategies that might be employed to decrease the risk of disease transfer.
Mann's research will help to paint a clearer picture of the vulnerability of BC's wild sheep population. This is the first step, he said, adding that we need to know if there's an imminent threat before embarking on solutions.
"If Movi is here, could we eliminate this organism entirely from Canadian domestic flocks? Could an effective vaccine be in the future? Can the risk of transmission be substantially mitigated by furthering our understanding of this pathogen?," he asked.
"For me, this research is personal. I've been working on this problem off and on since the early 1980s. This research project is an opportunity for me to make a difference. Nobody knows what the Movi status is in our domestic sheep as nobody has yet had the opportunity to look. I am honoured, excited and grateful for the opportunity and funding to carry out this critical study," he said.
---
This project is funded by Agriculture and Agri-Food Canada and the Government of British Columbia through programs delivered by the Investment Agriculture Foundation of B.C.
More information
Dr. Scott Mann
smann@tru.ca
250-828-5178