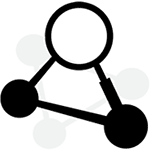 In June, the Federal Government launched Canada's Fundamental Science Review. The review committee invited key stakeholders to participate in an national dialogue, including Thompson Rivers University.
The scope of the review includes the three federal granting agencies — the Social Sciences and Humanities Research Council, the Natural Sciences and Engineering Research Council, and the Canadian Institute of Health Research.
TRU faculty across all disciplines participated in this initiative, and provided their feedback by responding to series of questions developed by the federal review panel, and distributed in survey format by the Office of Research and Graduate Studies.
The results of the survey were submitted to the review committee on Sept. 30, 2016, and highlight faculty and institutional experiences with the federal funding agencies.
Results of the survey may be viewed on One.Tru.ca. Survey responses remain anonymous, and have been redacted in some instances to protect the identity of the respondent.