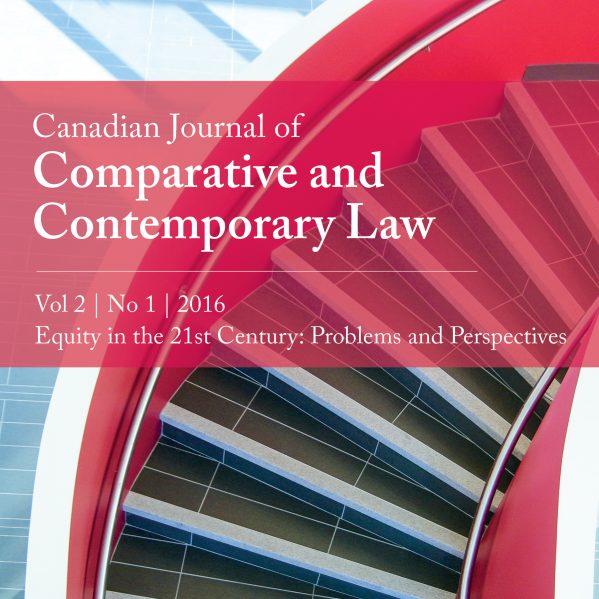 A team of law students, under the direction of their TRU Law faculty editors-in-chief Robert Diab, Chris Hunt and Lorne Neudorf, have published the second volume of the Canadian Journal of Comparative and Contemporary Law (CJCCL).
The journal—unique because it is both thematic and comparative—is a peer-reviewed, open-access scholarly journal. Its content is available online free of charge.
The thematic approach enables the editorial team to present a focused, penetrating analysis of a contemporary legal issue to an extent not currently offered elsewhere in Canada or abroad.
The focus of CJCCL's second volume is "Equity in the 21st Century: Problems and Perspectives" and examines contemporary challenges related to the law of equity, which was developed by the Court of Chancery acting as a court of conscience.
"We are extremely fortunate to have attracted such an incredibly talented roster of authors," said Neudorf.
"This diverse collection of scholarly essays makes a significant contribution to the law and we expect it to generate further scholarship in the future."
The second volume, consisting of two 400-page issues, features contributions from leading scholars across the common law world, including articles by TRU Law faculty members Craig Jones, QC, and Margaret Hall.
A provocative foreward by Mr. Justice Russell Brown of the Supreme Court of Canada introduces this edition.
The inaugural volume of the CJCCL, published in January 2015, was titled "Health Law & Human Rights" and the third volume, slated for summer 2017 will be "Problems of Interpretation of International Law."
Browse the current volume of CJCCL.