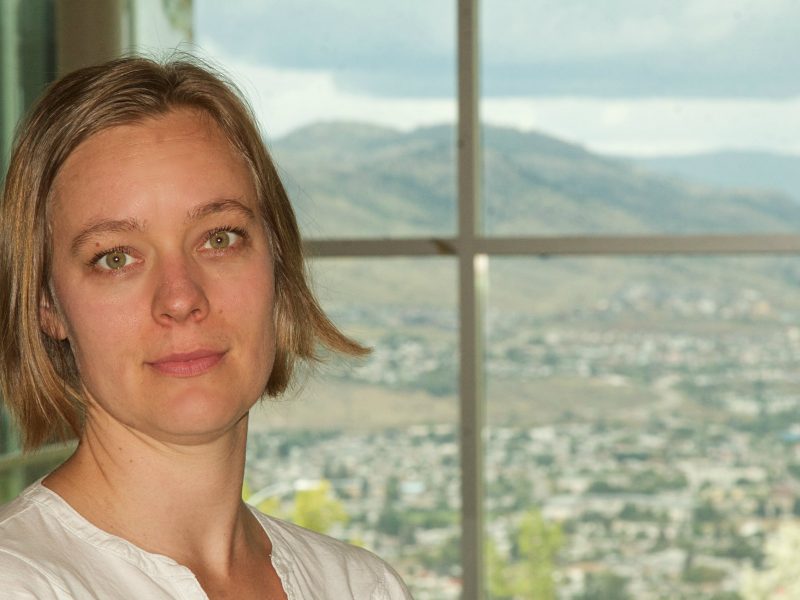 What happens when an overseas Canadian mining operation finds itself involved in a local conflict—and what should the role of the Canadian embassy be?
TRU Law Assistant Professor Charis Kamphuis is examining this issue and says her research findings will address an international debate on the absence of effective regulation of the human rights and environmental impacts of overseas mining operations.
"The vast majority of these operations are high in the mountains, close to indigenous communities or lands, so the relationship with locals comes to the fore," explained Kamphuis, adding that human rights bodies are paying attention.
She says her research—supported in part by an internal TRU research grant—is important because Canada dominates the global share of mining operations in developing countries, yet regulatory responses remain deficient in the face of a growing global social movement to address this issue.
"Conflicts are very complicated," said Kamphuis. "They tend to arise from disputes over control of land and resources, consultation, terms of fair compensation or benefit from the project and concerns for the environment."
According to Kamphuis, Canadian embassies provide significant support to Canadian mining companies operating abroad, and this raises legal and ethical questions about what the embassies are doing and what they should be doing when conflicts emerge.
"It's fairly uncharted territory in terms of legal analysis. One assertion is that embassies should withdraw support when serious and credible allegations of company misconduct are raised; another is that Canadian embassies should support local communities when they raise human rights and environmental concerns."
Kamphuis' research examines a number of case studies of Canadian embassy response relating to Canadian mining operations in Latin America embroiled in social conflict. The case studies are compiled from documents obtained under access to information legislation, and many required translation from Spanish.
Bringing together case studies from different countries is very useful, Kamphuis notes, because it allows us to move beyond the specific issues in a single study in order to identify common practices among embassies operating in different countries. The next step, she says, will be to apply for further funding from the Social Sciences & Humanities Research Council (SSHRC) to allow her to compile all of the case study data and theorize the policy implications for law reform as well as academic audiences.
Kamphuis recently presented some of her research findings in Frankfurt at the Human Rights in the Extractive Industries: Conflicts and Regulatory Responses conference, sponsored by the Centre for Human Rights Erlangen-Nurnberg (CHREN).
This summer, a group of TRU Law students also contributed to the project through their work with JCAP, the Justice and Corporate Responsibility Project, a not-for-profit organization co-founded by Kamphuis that provides legal support to communities in Latin America and Canada impacted by resource extraction (read more about JCAP on Kamphuis' faculty bio page).
Kamphuis will publish her research findings (to date) later this year, although the project will continue in various forms for years to come.
For more information:
Charis Kamphuis
ckamphuis@tru.ca
Listen to Charis Kamphuis on the Jim Harrison Show, Thursday, August 4, 2016: