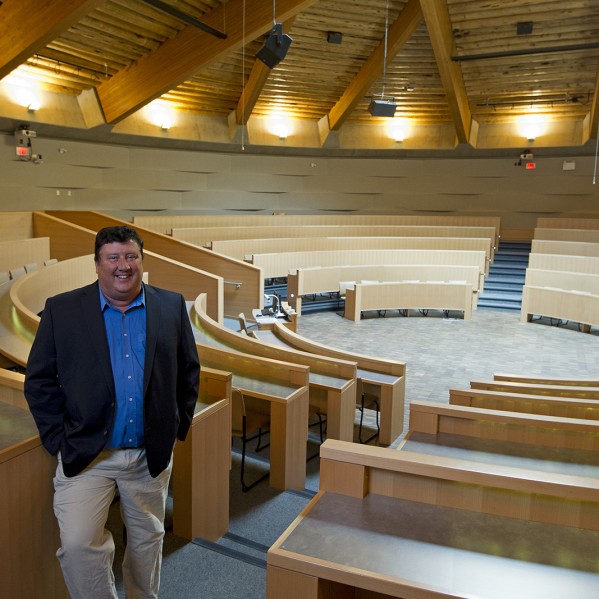 Dr. Rod McCormick, B.C. Innovation Council Chair in Aboriginal Health, was one of 50 researchers invited to participate in the emergency meeting in Ottawa on July 13, designed to address concerns related to the grant application and peer review process of the Canadian Institutes of Health Research (CIHR).
Leading up to Wednesday's meeting, health scientists across the country had expressed frustration over the changes to the way their research is funded, specifically changes to the peer review process.
The meeting, which was called by Minister of Health Jane Philpott, was extremely fruitful, said McCormick, who, as co-chair of the Aboriginal Health Research Steering Committee, advocated for Indigenous researchers, as well as for researchers at small universities.
That advocacy bore fruit specifically as it related to the virtual peer review process, which previously eliminated as many as 50 per cent of funding applications at the beginning of a competition.
CIHR Emergency Meeting: Key Outcomes
"We wanted a proviso, and the proviso we got was that Indigenous-focussed research would have an iterative process," he said, explaining that this allows researchers to reapply for funding after their original application receives an initial review.
"It's a win-win situation because we were there, working together, trying to find solutions," he said.
Being included in the conversation was an honour, McCormick said: "It's making a huge impact in my field with Aboriginal health research because it allows us to really steer our future relationships with a major funding body. CIHR wanted the process to be sustainable and fair, and I think there's a better chance it will be."
More information
Dr. Rod McCormick
BC Innovation Chair, Aboriginal Health
250-299-5052
rmccormick@tru.ca