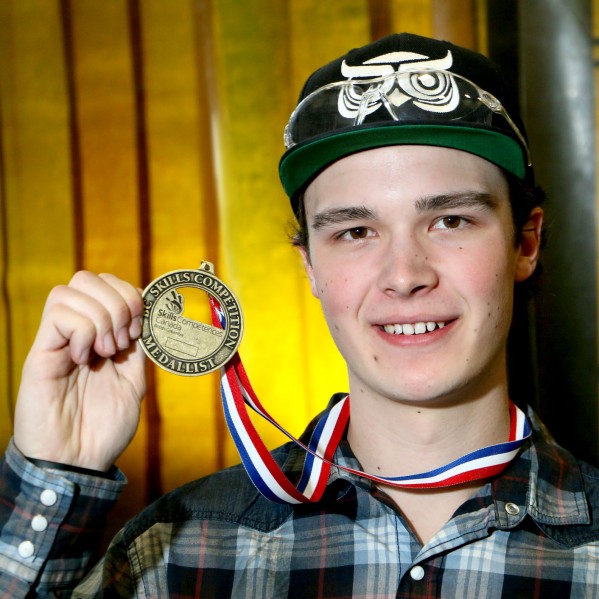 Two TRU trades students are off to the Skills Canada national championship after winning their categories earlier this month at Skills Canada BC.
Andrew Christensen, welding, and Jan Vogler, heavy equipment, each won gold at the 22nd annual Skills Canada BC competition, April 13 in Abbotsford, and now have a few weeks to prepare for the Canadian championship, June 5-8, in Moncton, NB. From there, the two can qualify for next year's world championship.
Only the first-place finishers in the provincial and territorial competitions qualified for the national championship. Finishing second and representing TRU was Kennedy Crane, a high school student studying culinary arts at TRU through the ACE IT program, and Mario Bruno of plumbing.
At all levels of Skills Canada—regional, provincial, national—students complete a series of tasks within a time limit and in doing so, test their understanding of theory, hands-on learning, safety and industry best practices.
More than 500 post-secondary and high school students are expected in Moncton to compete in more than 40 skilled trades and technology categories, including aerospace technology, automotive service, brick masonry, carpentry, culinary arts, electrical installations, fashion technology, graphic design, hairstyling, industrial mechanic/millwright, IT network systems, landscape gardening, machining, pipe fitting, refrigeration and air conditioning, and sheet metal work.
Skills Canada is a national, not-for-profit organization actively promoting skilled trades and technologies as careers to youth.