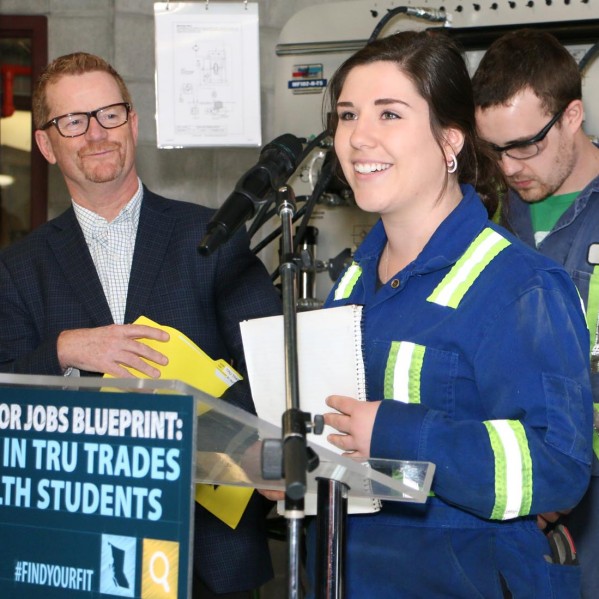 Advanced Education Minister Andrew Wilkinson announced today that TRU is receiving $298,350 toward the purchase of new training equipment that will provide students studying health care, skilled trades and other in-demand programs with hands-on experience using industry-standard equipment.
With the $298,350 investment, TRU intends to buy equipment such as vibration analysis instruments for millwright students, a walk-in freezer for culinary arts students and intravenous pumps for health care students.
"Skilled trades and health care workers are in-demand throughout British Columbia, including Kamloops. Our government is investing in programs, training seats and training equipment to prepare students for these careers," said Advanced Education Minister Andrew Wilkinson.
"Thompson Rivers University is pleased to continue to work with the government so that our millwright, culinary arts, and health care students can excel at their chosen vocations and serve the people of BC," said TRU President and Vice-Chancellor Alan Shaver.
Nearly one million job openings are expected in BC over the next decade and eight out of 10 of these openings will require post-secondary education. The Ministry of Advanced Education is targeting funding and programs to sectors that have a high-demand for skilled workers. The 2024 Labour Market Outlook projects that over the next 10 years, skilled trades will be among the most in-demand jobs in the region.
"There will be almost 150,000 job openings in our region over the next 10 years," said MLA for Kamloops-South Thompson Todd Stone. "Under BC's Skills for Jobs Blueprint, government is aligning funding for training to meet this demand in the region for skilled workers."
With the investment announced today, the province has provided more than $2.4 million to TRU as part of BC's Skills for Jobs Blueprint, launched in 2014.