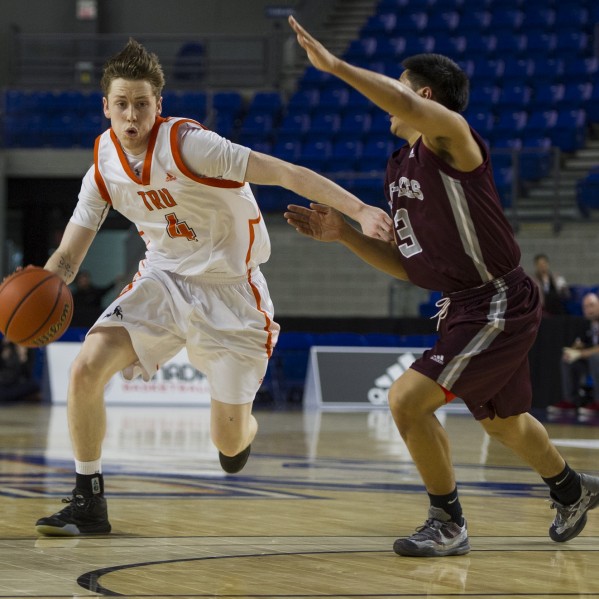 The WolfPack men's basketball team had a season for the books, making school history with their first-ever trip to the CIS men's basketball Final 8.
The record-breaking season concluded at the Doug Mitchell Thunderbird Sport Centre with a 78-77 loss to the Ottawa Gee-Gees in the tournament consolation semi finals.
Despite coming out on the wrong end of both their games, the season will go down as the year the WolfPack officially arrived on the national stage.
"We have come a long way," said Scott Clark, the team's head coach. "It's not just this group or these coaches. It goes back to all the players who have worn the uniform and the coaches who have been a part of this team over the last six years. It has been a building process. They should be very proud, as should all the alumni, our department and the institution as a whole."
The loss marked the end of the university careers of guard Reese Pribilsky and forwards Josh Wolfram and Gerard Gore.
"These are character guys, stand up guys," Clark said of the three. "They are good leaders. In the classroom, on the court and in the community. They have had an impact on me, the other players and our institution. I'm proud of that and they will be missed."
The benefits of playing in the Final 8 not only means national attention, it will help with recruiting quality players and remaining competitive into the 2016-2017 season.