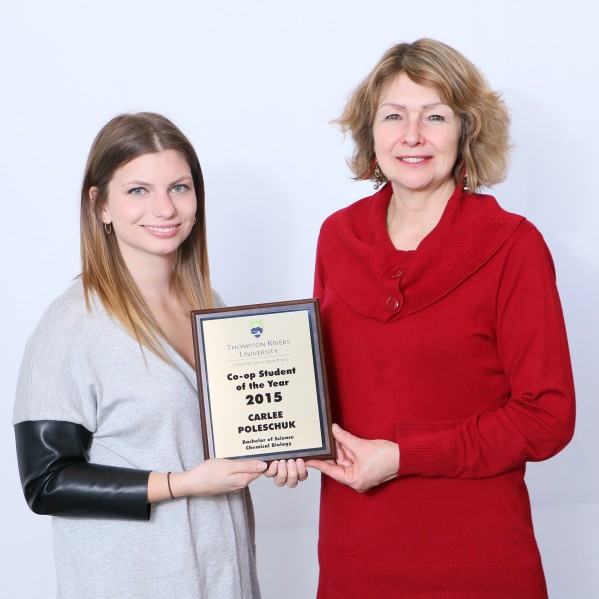 Co-op students at TRU will find greater opportunities to obtain experience in their chosen fields thanks to $1.3 million in funding from the provincial government to support 16 public post-secondary institutions offering co-operative education programs.
The funding provides $75,000 to each institution to support outreach to more employers and increase employer and student awareness of the benefits of co-op placements. An additional $100,000 will be provided to the Association for Co-operative Education BC/Yukon (ACE), which is a non-profit organization that works with public post-secondary institutions in BC that offer co-operative education programs.
"One of TRU's priorities is increasing student success through academic and hands-on learning. Co-op experiences fully develop our students' knowledge and skills and supports their career successes," said TRU President and Vice-Chancellor Alan Shaver. "We are grateful for the additional support from the government because it will enable TRU to build more awareness for employers and students about the mutual benefits of co-op."
TRU's co-op program provides opportunities for students in several disciplines to gain work experience in career-related fields while also receiving academic credit, mentoring, career connections and wages.
"Without this work term, and the co-op experience, I probably never would have found my passion for nuclear medicine," said Carlee Poleschuk, Bachelor of Science honours student and ACE Co-op Student of the Year for 2015.
Employers providing co-op to students benefit from the energy and ideas brought in by students, as well as recruitment opportunities and the ability to mentor and give back to the community.
Government support for co-operative education aligns with commitments in the BC Jobs Plan, #BCTech Strategy and BC's Skills for Jobs Blueprint. Co-op programs are offered across many program areas, including programs leading to the range of occupations needed in the technology sector.
The announcement comes as part of BC Co-op Week, March 14-18, 2016.
More information
Shawn Read
Thompson Rivers University,
Chair of Cooperative Education
250-371-5669
sread@tru.ca