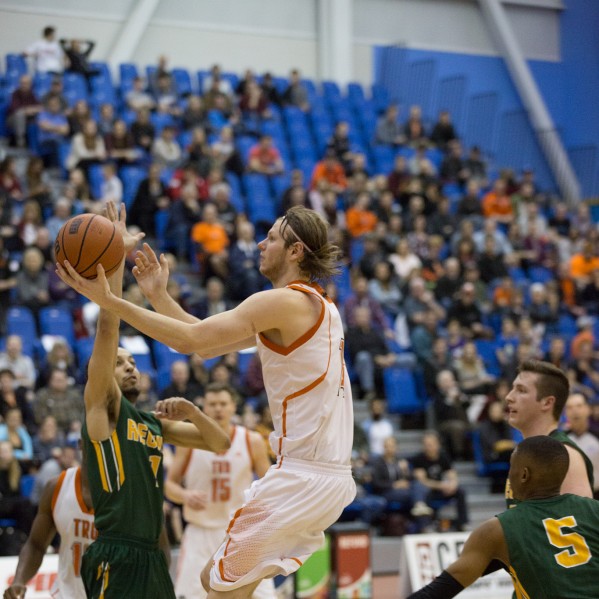 The WolfPack Men's Basketball team has advanced to the Canada West Final Four for the first time in TRU's history.
Join TRU Alumni & Friends to cheer on the WolfPack as they face the University of British Columbia Thunderbirds this Friday, Mar. 11 at 6 p.m., hosted by the University of Calgary.
Free tickets are available to the first 30 guests to check in at the game in the Jack Simpson Gym between 5:00 and 5:45 p.m.
The 'Pack moves on to the Final Four in Calgary after winning a best-of-three quarter-final against the University of Regina Cougars.
"This is an exciting time for the program and it would be great to have some support for the team in Calgary this Friday," said Ken Olynyk, director of athletics and recreation.
The UBC game will see the Pack's Josh Wolfram meet his old high school teammate David Wagner. Both players were members of the South Kamloops Titans team which included Boston Celtics player Kelly Olynyk.
"It is an exciting time. I can't wait to get to the Canada West Final Four. Dave is a good friend of mine but I hope to beat him," said Wolfram.
The UBC Thunderbirds will be the hosts of this year's CIS championships.
More information
Arlene Olynyk
Alumni Relations Manager
(250)828-5498
aolynyk@tru.ca