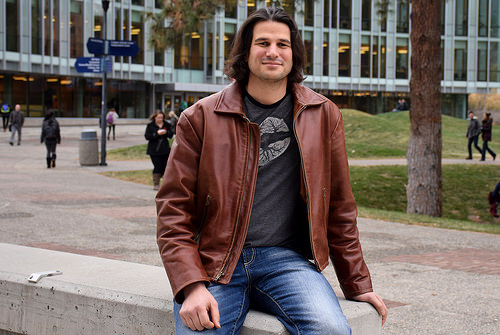 With files from Research Universities' Council of British Columbia
TRU is among the universities helping British Columbia outpace the country in attracting research dollars from Canadian granting agencies, according to figures released today by the Research Universities' Council of British Columbia (RUCBC).
Since 2000, BC's research universities have increased their per capita share of federal research grants by 148 per cent—almost double the Canadian average and faster than any other province. BC ranks second in Canada for federal per capita research funding, ahead of Ontario and Alberta.
"Research and innovation are fundamental building blocks for economic success," said TRU President and Vice-Chancellor Alan Shaver. "And that's not just for emerging sectors but for all of BC's industries, including the natural resource sector, such as forestry and mining. BC's success at attracting federal research dollars will help our province compete and win in today's economy."
Among the many research projects at TRU receiving federal funding, one is giving hope to the homeless, another is increasing efficiency in industries like mining, and another is examining how urban systems respond in extreme weather.
Said TRU Manager of Research Services Troy Fuller: "This is an exciting time for research in British Columbia, and an especially exciting time for research at Thompson Rivers University. We received our research mandate in 2005, joined the Research Universities' Council of British Columbia in 2011, and many of those initial investments in faculty and research infrastructure are now producing fantastic results."
The British Columbia Knowledge Development Fund (BCKDF) is a key reason for BC's success. Established in 1998, it has helped the province secure almost $1 billion in research infrastructure funding from the federal government and industry. New funding from the Canadian Institute for Health Research has grown by 343% since 2001, more than double the national average.
Overall Economic Impact
The economic impact of university research has grown to more than $8 billion a year, bringing the total annual economic impact of BC's research universities to $21.9 billion, or 9.5 per cent of British Columbia's GDP.
BC has emerged as a hub for world-leading research and the province's success is driven by research intensive universities attracting hundreds of millions of dollars in research funding every year. In 2012-13, the research universities attracted almost $809 million in research funding from federal, provincial, private and non-profit sources.
These investments are helping tackle important economic, social and health challenges, generating new jobs and economic opportunities in industries such as forestry and high-tech; advancing new technologies in health care and environmental protection; and attracting talent from around the globe to BC to work with students who take new ideas to the market place.
"TRU is a young, vibrant university and our research story is just beginning to be told," said Fuller. "We have more faculty supported by federal grants than we've ever had, and this support has helped us create a number of vital relationships with industry and community partners."
The success BC is having in attracting and retaining world class research talent is an important reason why federal funding for research in BC is accelerating more quickly than in any other province. So too is the provincial government's commitment to research through the BCKDF.
Media inquiries
Troy Fuller
Manager, Research Services
Thompson Rivers University
Email: tfuller@tru.ca
Office: 250-371-5569
Cell: 250-319-2885