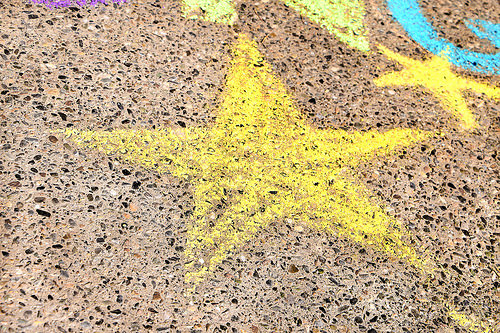 Thompson Rivers University's commitment to reducing its impact on the environment while encouraging others to do the same has earned it a gold STARS rating from the Association for the Advancement of Sustainability in Higher Education (AASHE).
STARS is an acronym for the Sustainability Tracking, Assessment, & Rating System and is a transparent, self-reporting framework for colleges and universities to measure their sustainability performance. It's a collaborative work of dozens of sustainability practitioners in higher education across North America and has more than 600 institutions throughout the world using the tool to improve their operations.
Reports are submitted every three years and in 2012 as a charter member, TRU recorded a silver rating.
"If you look at the STARS reporting system and how comprehensive it is, the fact that we have increased so rapidly from silver to gold can only be done when sustainability is championed by the entire TRU community, is integral and evident in all processes and functions, and is central to the ethos of the organization," said TRU Director of Environment and Sustainability Jim Gudjonson.
Read TRU's STARS report for 2015
All STARS reports sorted by country
TRU's commitment to sustainability is outlined in two institutional documents. One is its Strategic Priorities 2014-19 and the priority to increase sustainability. With increased sustainability clearly established, Gudjonson set out to build the TRU's Strategic Sustainability Plan (SSP), which also runs 2014-19. Developed around the STARS scorecard, SSP is a range of doable and measurable goals.
"STARS is such a recognized tool that using it made sense when it came to designing the SSP," said Gudjonson, adding, "The plan clearly identifies areas of opportunity for TRU and has the subcategories and direction needed to improve in any area."
TRU President and Vice-Chancellor TRU President and Vice-Chancellor Alan Shaver is pleased TRU is making progress to be more sustainable and a leader in the area.
"It has become increasingly important for all of us to do our part to minimize our environmental impact and TRU is proud to be among those leaders willing to make a difference," Shaver said. "Our Strategic Sustainability Plan not only has us talking a good talk, but ensures we are walking that talk."
Among other areas, TRU earned points for reducing its greenhouse gas emissions by installing an industrial-sized composter in the Culinary Arts building and adding zero waste recycling stations through much of campus. The stations are a series of colour-coded bins with each designated for different items that can be diverted from the landfill. Other points were collected for enrolling in BC Hydro's Continuous Optimization Program, which uses TRU's Energy Management Information System software to analyze the energy efficiency of major buildings on campus and identify where efficiencies can be found.
STARS scorecards are divided into five categories: academics, engagement, operations, planning and administration, and innovation. Within those are areas like energy consumption, minimizing and diverting waste, outreach materials, curriculum development, and research opportunities.
More information
Jim Gudjonson
Director, Office of TRU Environment and Sustainability
Thompson Rivers University
Phone: 250-852-7253
Email: jgudjonson@tru.ca