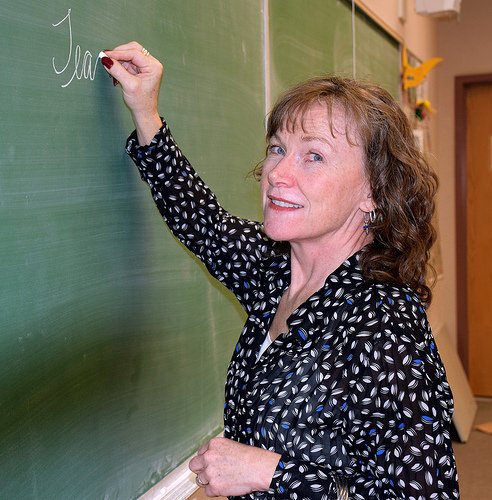 While teacher training programs are obligated to produce diverse educators from all walks of life, Dr. Kim Calder Stegemann's research shows that it takes very specific skills to thrive in the profession—and many of those skills aren't traditionally taught.
The goal of her research is to refine the admission process for the Bachelor of Education program so that the most capable candidates are recruited and, as a result, the best teachers are sent out into the field, providing a more enriching environment for children.
Calder Stegemann, along with psychologist Dr. William L. Roberts, authored Teaching across the Grades: Dispositions of Ideally Competent Teachers, in The Teacher Educator, which will publish later this spring. The paper is the result of a three-year study on identifying key dispositions of successful teachers at the primary, intermediate and high school level, and her research was supported by an Internal Research Fund grant for her project, "Use of the Q-Sort Method to Tap Teacher Candidate Dispositions," that she was awarded in 2013.