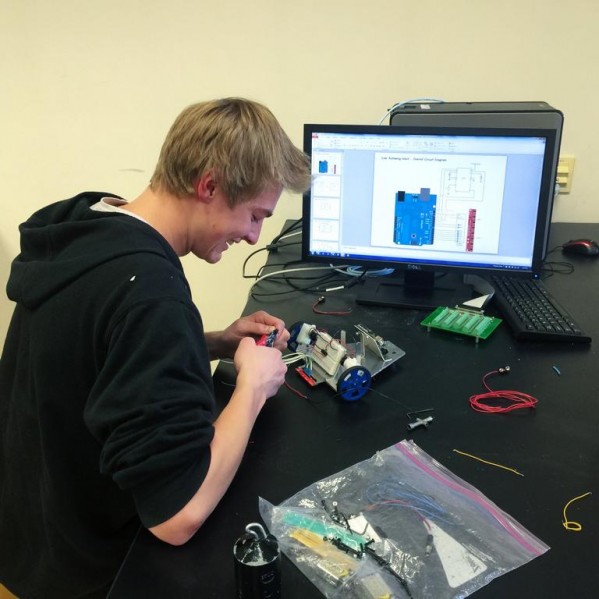 Thompson Rivers University will offer a second year of engineering with the recent signing of an agreement with the University of Victoria's School of Engineering.
"TRU is now better poised to help meet the growing demand for engineers in industry and the demand from students for seats in engineering schools," said Alan Shaver, TRU President and Vice-Chancellor.
Starting this September, TRU engineering transfer students will be able to complete two years in Kamloops. After second year, these students will study in Victoria for the last two years of their degree with excellent preparation and an added perspective on engineering that non-transfer students do not have.
This step in the evolution of the engineering program is the work of a task force of academics and administrators chaired by President Shaver to position TRU to meet the changing needs of students and the economy. The committee's work also helps determine the feasibility of TRU eventually having its own school of engineering.
Historically, TRU has offered the first year of an engineering program from which students can transfer to existing programs in BC or (space permitting) Alberta. In 2013, negotiations began with UVic for TRU to offer courses at the second-year level, allowing up to 20 TRU students to transfer directly into the third year of UVic's Computer Engineering or Electrical Engineering programs.
With the transfer agreement now formally signed, the path is set for aspiring engineers to get a great start to a career studying at TRU in Kamloops.
The new tuition fee for the program (for both years 1 and 2) will be set at $166.67 per credit for domestic students and $500/credit for international students (approximately $8,625/semester on a flat fee basis).
-30-
For more information contact:
Tom Dickinson
Dean, Faculty of Science
(250) 852-7137
tdickinson@tru.ca