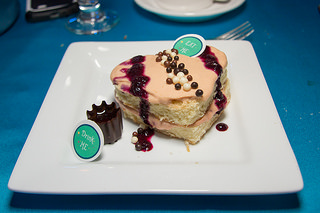 The President's Report is produced each month for presentation to the TRU Board of Governors and TRU Senate.
Read the March 2015 President's Report for an overview of recent university news, accomplishments and publications by the TRU community, and a list of upcoming campus events.
Among the highlights in March, TRU released its new Strategic Research Plan, and the campus celebrated cultural diversity with Aboriginal Awareness Week Mar. 1-7, and IDays Mar. 10-13.
We congratulate the winners of the 2015 Distinguished Alumni Awards—Kevin Loring, Jokull Bergmann, Dylan Robinson, and Daley & Company—who will be recognized for their accomplishments at the ceremony on April 10. Among many other achievements this month, congratulations to all the WolfPack players who have distinguished themselves in the Canada West and Canadian Interuniveristy Sport (CIS) leagues.
This issue also features presentations and publications from business, ESL, law, nursing and science, including a new book co-edited by Karin Sykes, Law, called Canadian Perspectives on Animals and the Law.
To view past reports, visit the President's website. To submit news, achievements or publications to the next report, send an email to president@tru.ca.