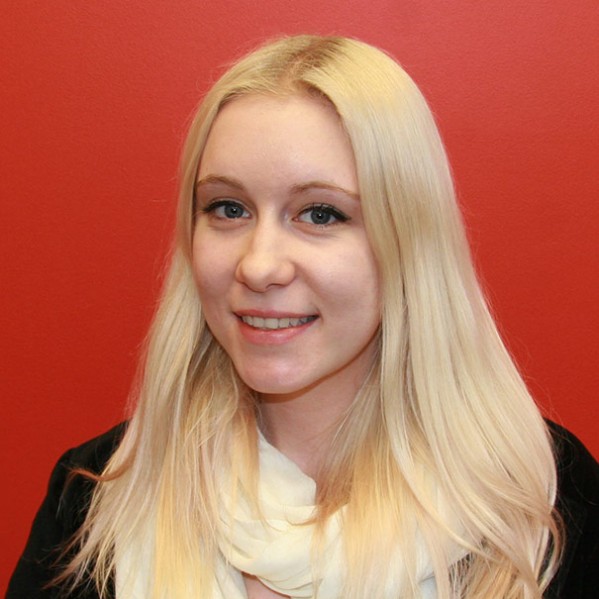 By Pam Erikson
A university education can take you to amazing places.
Fourteen TRU undergraduate students are headed to New York City for a unique opportunity to immerse themselves in research. Psychology students and faculty will attend the 27th Annual Association for Psychological Science (APS) Convention May 21 to 24.
The internationally renowned conference will host eminent researchers in the field of psychology, such as Steven Pinker, Michael Posner and Frans de Waal.
"Students get to rub elbows with famous people they've read about in textbooks or seen on TV," says Psychology Instructional Assistant Selina Knorr.
"It makes them realize they can do this. The presenters are just ordinary people who worked hard and had an idea."
Alex Wilson, a third year psychology major, is excited to attend and is particularly looking forward to Posner's keynote address on the neurological basis for attention. She says she plans to go into neuroscience and is interested to see what research is being conducted in the field.
Besides attending the conference, students will get the chance to explore New York City in their spare time. Wilson says she plans to visit Central Park and the New York Botanical Gardens, as well as attending a Broadway show.
There is also a meet and greet where students can interact and make contacts with peers from around the world. Wilson explains that it is helpful to hear about the experiences of other students.
"I want to do an honours program next year," she says, "and just hearing what other students are doing will give me ideas for research."
While other universities send their master's and PhD students, TRU consistently opens the opportunity to undergrads.
"People are absolutely wowed by the number of undergraduates we have brought," says psychology faculty member Sandra Vermeulen, who is currently serving as Associate Dean of Arts. Vermeulen and Knorr, who is herself a TRU grad, have organized the annual trip since 2006.
The experience of attending the conference inspires students to further their education and research.
"Many of our alumni who have attended this conference are now in master's and PhD programs, and one is an organizer for the Canadian Psychological Association annual event," Vermeulen notes.
The TRU Students' Union (TRUSU) and the Comprehensive University Enhancement Fund (CUEF) have contributed $5,000 toward the trip.
"TRU takes such an interest in its undergrads, and we are fortunate to have CUEF funding to help out," says Vermeulen. The students are also organizing events to raise funds for the trip.