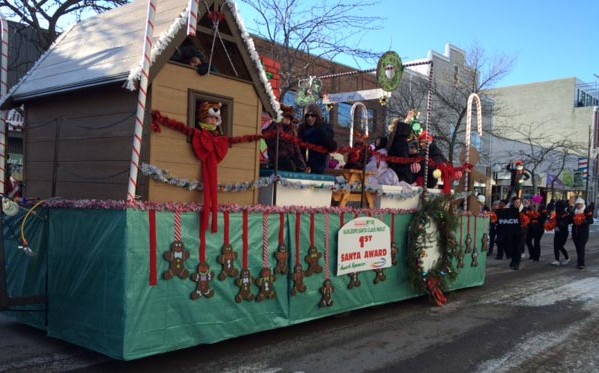 The President's Report is produced each month for presentation to the TRU Board of Governors and TRU Senate. Read the December 2014 President's Report for an overview of recent university news, accomplishments and publications by the TRU community, and a list of upcoming campus events.
In the news this December, TRU signed a memorandum of understanding with School District 73 for students at the new NorKam Trades and Technology School to sample university. Other highlights this issue include a partnership between TRU Williams Lake and Xeni Gwet'in First Nations to provide 18 Aboriginal learners with in-demand culinary skills, and a new name for the Science and Health Sciences building in honour of long-time donor Ken Lepin.
Among achievements this month, we congratulate the School of Nursing and the School of Trades and Technology on their Kamloops Christmas Parade float, which won first place and included a playhouse full of donations for the Family Tree Family Centre.
This issue also features presentations and publications from arts, business and tourism, including a new edition of Evah McKowan's 1919 novel, Janet of Kootenay, edited by English and Modern Languages faculty member Leigh Matthews.
To view past reports, visit the President's website. To submit news, achievements or publications to the next report, send an email to president@tru.ca.
More TRU news: Top TRU stories of 2014