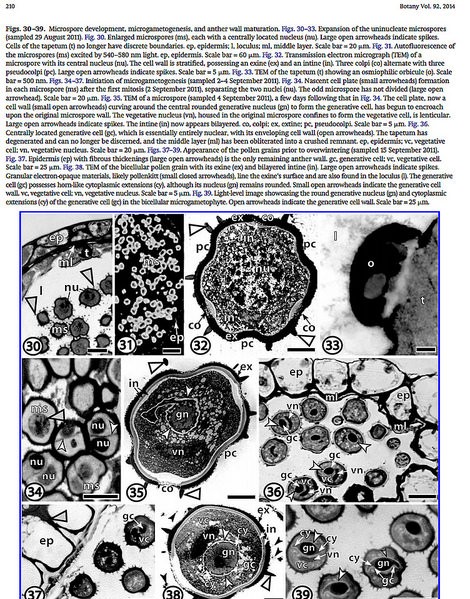 A team of biology researchers have had their paper selected as an Editor's Choice for the month by a prominent Canadian research publisher.
NRC Research Press selected "'Anther and pollen development in the lodgepole pine dwarf mistletoe (Arceuthobium americanum) staminate flower" as its Editor's Choice for June 2014.
The paper was authored by TRU students Kaitlyn C. Munro, Jeffrey R.M. Jackson, Ivan Hartling, TRU faculty member Cynthia M. Ross Friedman, and University of Manitoba faculty member Michael J. Sumner.
Munro graduated from TRU two years ago and Jackson and Hartling this spring.
NRC Research Press is publisher of of award-winning international publications comprised of 16 journals.