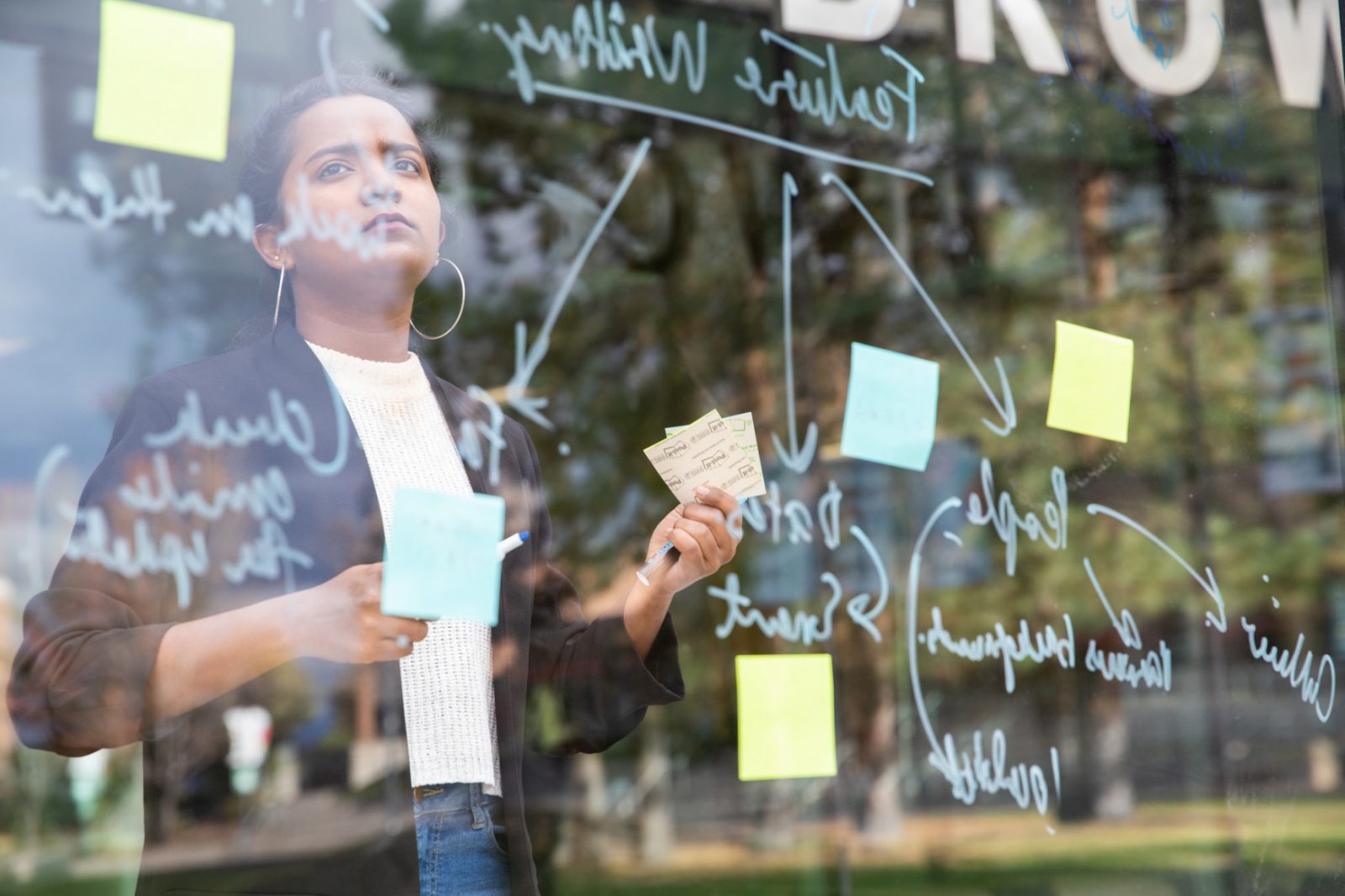 After four years of hard work, you've earned your undergraduate degree—congratulations! You are now prepared to enter the workforce, armed with your undergraduate degree credential. You meet the qualifications to apply for competitive job openings, feel ready, and you land the job! You work in the role for a year or two and find yourself really enjoying it, but realize that you feel motivated to advance within the company. Maybe you see attractive opportunities elsewhere, yet you don't quite meet the education or skill requirements.
It's time to consider a post-baccalaureate program.
What is a post-baccalaureate?
A post-baccalaureate program (also known as a post-bac) is a credential you can pursue after finishing your undergraduate degree. Post-baccalaureate programs are highly specific and are used to specialize in a certain subject. Undergraduate degrees are prerequisites for post-baccalaureate programs, but there can be additional requirements depending on the program.
Post-baccalaureate certificates require 30 or fewer credits to complete.
Post-baccalaureate diplomas require a minimum of 31 credits to complete.
You can choose from 22 different post-baccalaureate programs at Thompson Rivers University. Some are campus-based, and others are offered by distance through Open Learning.
Why enrol in a post-baccalaureate program?
Many undergraduate degree programs offer a broad foundation of general knowledge in a certain field. A post-baccalaureate credential allows you to build upon your existing undergraduate degree, enhance employment opportunities, prepare for a career change, or pursue professional development.
"I have an undergraduate degree in business and services management. I chose to pursue a post-bac because I wanted to expand my knowledge in an area that I am very passionate about, the innovation and entrepreneurship industry. I really enjoyed being able to be part of such a positive and inclusive community. My teachers created such a fun and interesting learning environment!"
– Maria Camila Concha López, Post-Baccalaureate Diploma in Innovation and Entrepreneurship in Tourism
"I completed my bachelor's degree in a geological program in Saint Petersburg, Russia. I think post-bac programs are perfect for those who want to try something different from what they've been doing or studying! What I liked the most is that I got fundamental knowledge in the field of tourism (events in particular), in a fair amount of time and I didn't have to spend four additional years at school. A post-bac is what you need to get acquainted with a new field and be knowledgeable enough to start a career."
– Tatiana Shirshakova, Post-Baccalaureate in Managing Festivals and Events
Commerce (diploma or certificate)
How are post-baccalaureate programs different from bachelor's, associate's, or master's degrees?
What sets these different types of post-secondary credentials apart is the order in which you take them, number of credit requirements for graduation, program cost, and length of time they generally take to complete.
Learn more about undergraduate degrees and master's degrees.
Have a Question? We Have Answers!