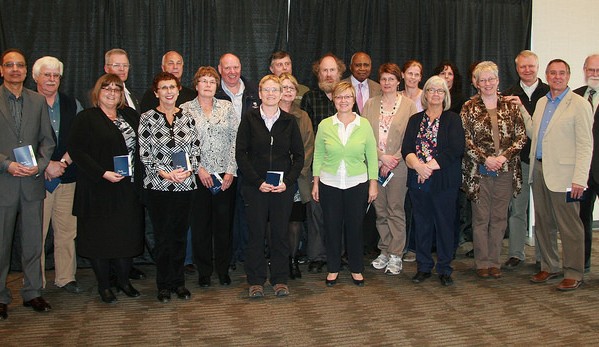 The President's Report is produced each month for presentation to the TRU Board of Governors and TRU Senate. Read the April 2014 President's Report for an overview of recent university news, accomplishments and publications by the TRU community, and a list of upcoming campus events.
April's issue highlights an exceptional number of award winners, including recipients of the President's annual Merit and Service Awards; business student Janice Yeung, winner of the City of Kamloops Distinguished Service Award; student athlete awards; and the Old Main renovation, recognized for design by an Honour Award of Excellence.
Among new presentations and publications from Arts, Law, the Office of the Registrar, Natural Resource Sciences, Nursing, Trades and Technology and Science is After Alice, the debut novel by English and Modern Languages faculty member Karen Hofmann.
To view past reports, visit the President's website. To submit an entry for a future report, email marcom@tru.ca.