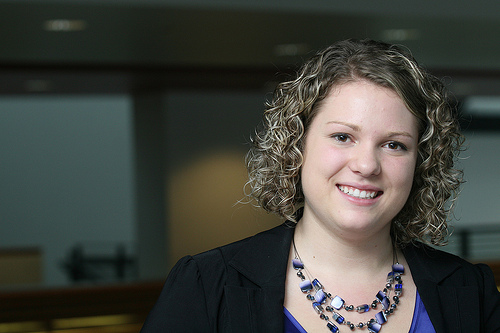 Co-op is perhaps the best form of experiential learning you can get while at TRU.
It combines what you learn in classes, research projects, and other activities and applies it a work environment where you can put ideas into action and see the world respond.
Business student Mitesh Patel is completing two, four-month co-op terms in Vancouver at SAP, a high-profile business intelligence company with offices around the world. The demands of a full-time job gave Patel a chance to hone his digital and social media skills, build relationships, and decide whether he had picked the correct career path.
"My co-op at SAP has given me a competitive edge against other graduates," says Patel. "I now have a clear path and an understanding of what it takes to make yourself valuable in the real world."
TRU's 2013 Co-op Student of the Year Larissa Pepper agrees. "With my work terms I have been able to get first hand experience in a variety of industries," says Pepper. "When I graduate I will enter the work force with experience to help me along the way and a network that can help me grow."
The fourth-year business student worked two terms coordinating TRU's Career Mentoring programs, a term at a mining company, and most recently, in an HR assistant position. If previous award winners are an indication, co-op has set her on a path to success.
Business alumna Amy Berard ('13) won the award in 2010 for her work with the United Way, and leveraged her co-op experience into a position with the United Way of Winnipeg.
2011 award winner Natascha Hedrich, a fourth-year physics and math major, says spending her summer 2011 co-op term at TRIUMF, Canada's national laboratory for particle and nuclear physics at UBC, essentially decided her future. Through the experience and research connections she gained there, she won a prestigious physics internship in 2013 to conduct research at the world's largest and highest-energy particle accelerator, the Large Hadron Collider in Switzerland.
"Even if you don't have a plan, co-op is there to broaden your horizons, to teach you possibilities," says Hedrich. "Co-op helps you get those skills to be the best possible applicant for your career—and that's probably the best reason co-op is a great opportunity."