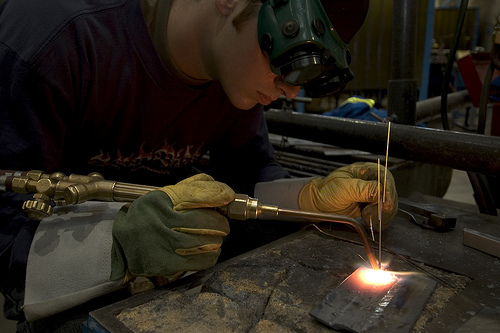 TRU is sharing in $1.8 million that's being spent around the province to create more seats in selected trades-training programs.
Advanced Education Minister Amrik Virk made the announcement in Terrace on Oct. 30, 2013, saying the money will be spent at 10 public post-secondary institutions and pay for 456 seats. The money is through the BC Jobs Plan and the Skills and Training Plan.
"Trades will continue to be a vital component of our economy now and even more so in the future," said Virk in a news release.
"In addition to targeting specific trades, the funding also supports the trades discovery program that gives young people an insight into what can be an exciting career and will put a pay cheque in their back pocket."
At TRU, a portion of the money is going towards Culinary Arts, which is administered by the Faculty of Adventure, Culinary and Tourism. The remainder is going towards programs in the School of Trades and Technology.
---
TRU's SHARE
Kamloops campus
Parts person: 16 seats
Professional cook 1, Aboriginal Students: 16 seats
Trowel trades/mason: 16 seats
Trades discovery: 36 seats
Williams Lake campus
Professional cook 1: 12 seats
---