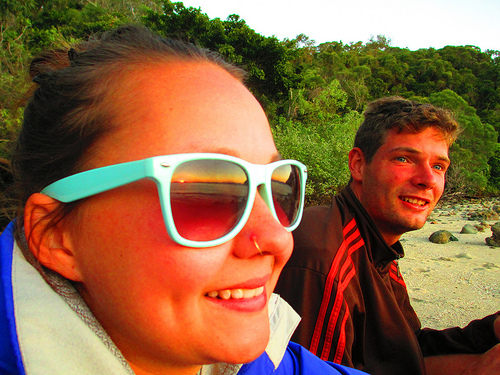 The Study Abroad Exchange Program allows students to live and study in a different country for one or two semesters. Students earn credits towards fulfilling degree goals while travelling at the same time.
Give yourself an advantage in this increasingly complex and globalized world.
……………………………………………………………………
Over the course of the next few weeks, the TRU Newsroom will feature one or more of the 2012-13 Study Abroad Ambassadors. One of this week's profiles is Hayley.
Studying abroad in Australia was the most exhilarating and fulfilling experience I have ever had."

My experiences in Australia were some of the best I have ever had, I made some amazing friends that I will never forget and hopefully keep in contact with for years to come.

Moving to a new country and new university made me take what I am doing at school and life into perspective and it challenged me in ways that I didn't think possible. I became more independent than I have ever been, I felt like I could do anything on my own, and am more confident in myself.