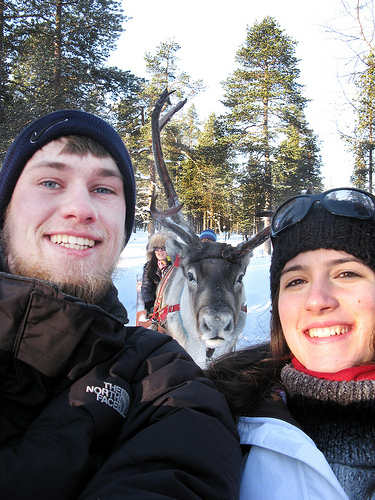 The Study Abroad Exchange Program allows students to live and study in a different country for one or two semesters. Students earn credits towards fulfilling degree goals while travelling at the same time.
Give yourself an advantage in this increasingly complex and globalized world.
……………………………………………………………………
Over the course of the next few weeks, the TRU Newsroom will feature one or more of the 2012-13 Study Abroad Ambassadors. One of this week's profiles is Will.
"My semester studying abroad in Turku, Finland was an amazing experience and had a great impact on my life. It was the first time that I traveled on a commercial airline, the first time visiting another country (outside of the United States), and the first time living in a shared apartment. There were a lot of "first time experiences" that I was able to have while abroad and I am so happy I was able to go to school and travel at the same time."

"The way you view the world as a whole changes after you go abroad and escape your safety bubble. After being abroad, I am much more aware of the world and now realize that there is so much out there that I have to go visit."
READ THE STORIES of other Study Abroad Ambassadors
Felicia — Vietnam
Emily — England
Courtney — France
Seth – Morocco
Breagh — England
Bradon — Belize
Harry — France
………………………………..