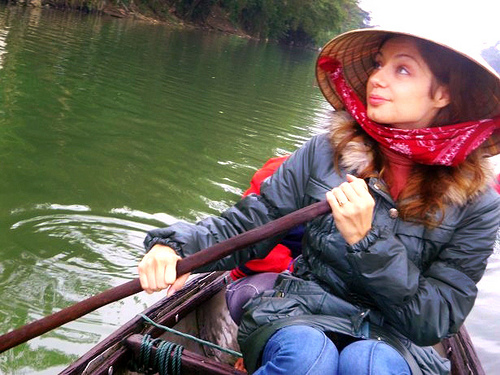 The Study Abroad Exchange Program allows students to live and study in a different country for one or two semesters. Students earn credits towards fulfilling degree goals while travelling at the same time.
Give yourself an advantage in this increasingly complex and globalized world.
……………………………………………………………………
Over the course of the next few weeks, the TRU Newsroom will feature one or more of the 2012-13 Study Abroad Ambassadors. One of this week's profiles is Felicia.
"I had always had a dream of traveling, so when I was told that I could travel while finishing my degree I was completely ecstatic. I am the first person in my family to travel to a different country. My father, mother and grandmother are so proud of the person I have become."

"I have realized that love and compassion can translate through any language and I have discovered that amazing friends can be made just around the corner."
………………………………..
READ THE STORIES of other Study Abroad Ambassadors
Emily — England
Courtney — France
Seth – Morocco
Breagh — England
Bradon — Belize
Harry — France
………………………………..