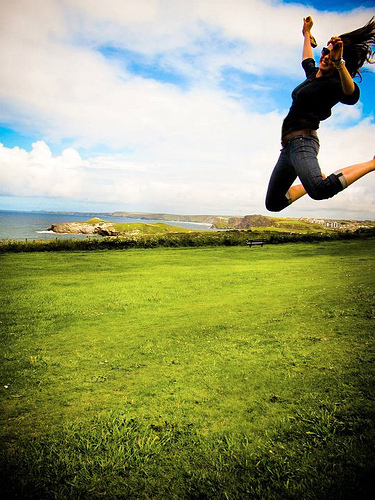 You don't need to have travelled or be enrolled in an international major to study in another part of the world.
The Study Abroad Exchange Program allows students to live and study in a different country for one or two semesters. Students earn credits towards fulfilling degree goals while travelling at the same time.
Give yourself an advantage in this increasingly complex and globalized world.
……………………………………………………………………
Over the course of the next few weeks, the TRU Newsroom will feature one or more of the 2012-13 Study Abroad Ambassadors. One of this week's profiles is Emily.
Without a doubt the decision to enter into the Study Abroad Program at TRU was one of the best decisions I've made so far in my life.

Ask anyone who has travelled and they will tell you that a large part of their experience was the people they met along the way, and not just the places they visited.

I had a full flat with two British girls, one Northern Irish girl and another international student from Madrid.

At the end of our time together none of us could remember ever going through a transition phase between strangers and close friends.
………………………………..
READ THE STORIES of other Study Abroad Ambassadors
Courtney — France
Seth – Morocco
Breagh — England
Bradon — Belize
Harry — France
………………………………..