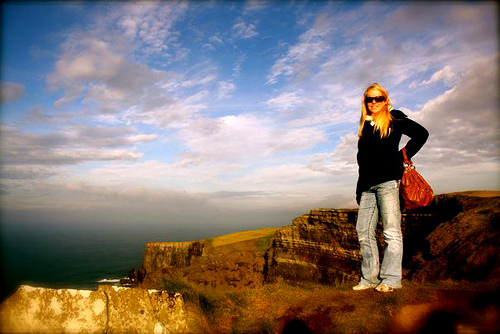 You don't need to have travelled or be enrolled in an international major to study in another part of the world.
The Study Abroad Exchange Program allows students to live and study in a different country for one or two semesters. Students earn credits towards fulfilling degree goals while travelling at the same time.
Give yourself an advantage in this increasingly complex and globalized world. Where in the world can I go?
……………………………………………………………………
Over the course of the next few weeks, the TRU Newsroom will feature one or more of the 2012-13 Study Abroad Ambassadors. One of this week's profiles is Chelsea.
In the fall of 2010, when I had the opportunity to Study Abroad in the Netherlands, I lived in a house with 12 other international students from various European countries. Over our time together, we became like a family. This helped me adapt to my new surroundings even while I was living so far from home.

With the help of my diverse roommates, I learned to be flexible to other cultural traditions and ways of living. For example, each week we would sample traditional homemade dishes from each roommate's nation. One of my favourites was a delicious Hungarian goulash.

I began to listen more often to international news, finding myself feeling more connected to people across the world through my friendships.
………………………………..
READ THE STORIES of other Study Abroad Ambassadors
Courtney — France
Seth – Morocco
Breagh — England
………………………………..