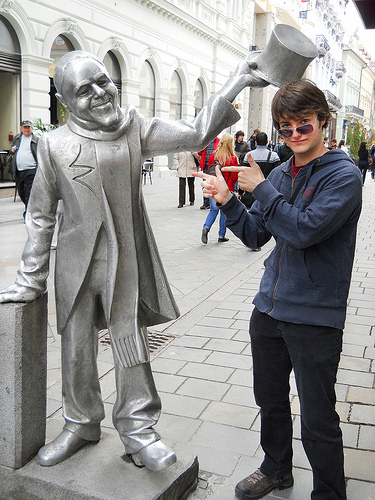 You don't need to have travelled or be enrolled in an international major to study in another part of the world.
The Study Abroad Exchange Program allows students to live and study in a different country for one or two semesters. Students earn credits towards fulfilling degree goals while travelling at the same time.
Give yourself an advantage in this increasingly complex and globalized world. Where in the world can I go?
……………………………………………………………………
Over the course of the next few weeks, the TRU Newsroom will feature one or more of the 2012-13 Study Abroad Ambassadors. One of this week's profiles is Andrew.
Going on Study Abroad to the Czech Republic in 2011 was something that I had been planning for years. I was already familiar with the country and I had wanted to really immerse myself into its culture further.

As a pre-Law student, I can walk away from my Study Abroad experience confidently knowing that I have allowed myself to be better acquainted with different social situations and bureaucratic functions; something that I would like to apply into any future education and employment.

The country I was in had different expectations of customer service, different customs, and often I had to teach myself to become more assertive in order to get whatever information I needed.
………………………………..
READ THE STORIES of other Study Abroad Ambassadors
Courtney — France
Seth – Morocco
Breagh — England
………………………………..