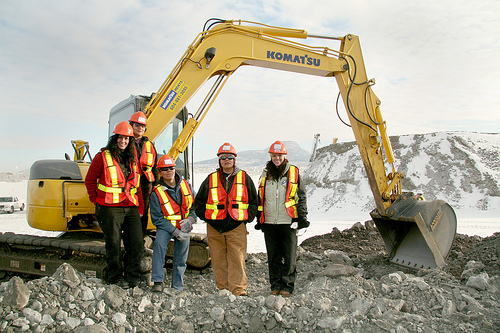 More than 50 TRU students will volunteer their time this Sunday from 1-5pm to serve a hot meal to those in need at PIT Stop – the People In Transition meal program at Kamloops United Church (421 St. Paul Street).
The United Way Youth Club coordinates two PIT Stop meals every semester and will be joined by students from the TRU Students' Union Volunteer Registry and the SIFE Thompson Rivers team.
In addition to preparing and serving the meal, students will also be stuffing backpacks to be distributed to homeless individuals during the annual Kamloops Homeless Count next Friday.
The United Way works to improve lives and build community by engaging individuals and mobilizing collective action. United Way affects change in three focus areas: All that kids can be, Poverty to possibility, and Healthy people, strong communities.
MORE INFORMATION
Amy Berard, Youth Engagement
United Way, Thompson Nicola Cariboo
Office: 250-372-9933 Cell: 250-319-6740
E: amy@unitedwaytnc.ca