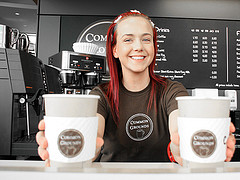 2010 is gone and 2011 is here. With a new year, comes new year resolutions!
Some of you may have a list of campus-related resolutions similar to this one, so here are a few tips on how to get the best of yourself and follow through!
#1: Get involved
– If you've ever found yourself wishing you could feel more like a part of the TRU community, there are plenty of ways to do just that. The easiest way to get involved is to join one of the many campus clubs. There's something for almost everyone, from clubs for gaming to clubs that help you make the grades you want. For a comprehensive list of the clubs you can join, check out the
TRUSU Club Directory
.
#2: Lose weight
– The holiday season has a nasty habit of sneaking extra pounds into the waist-lines of unsuspecting people, so TRU provides a few helpful tips and methods to help slim down. All those holiday candies and snacks that are oh-so-tasty might be doing more harm than you imagine, so cutting back on those is probably a good first step. TRU has many outlets to allow for a more regular diet, listed in the
Campus Food Services Directory
. The campus offers the
TRU Wellness Centre
, with plenty of information about ways to improve your health and reduce the stresses associated with the semester. For an excellent place to lose weight, there is always the
Canada Games Pool
, with a pool to do laps in, a track to run laps on, and plenty of machines designed to tone you back up! TRU Recreation can help with your fitness as well, with their
Fitness Schedule
and their
Intramural league
, where you can get right in on the action by joining whichever sport catches your fancy.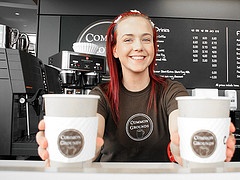 #3: Get better grades
– We all want to get the best grades we can, so when you're out of ideas for how to bump up your scores and raise your GPA, TRU can help! If you find that you're losing marks because of your essay writing skills, take a walk to the
Writing Centre
. If math is giving you a headache, don't be afraid to ask the
Math Centre
experts for a peek into their brains. If it's just studying in general that's giving you a hard time, the
Supplemental Learning
folks can give you the tools you need to be able to make the most out of your studying and get the marks you want.