Posted on: September 14, 2017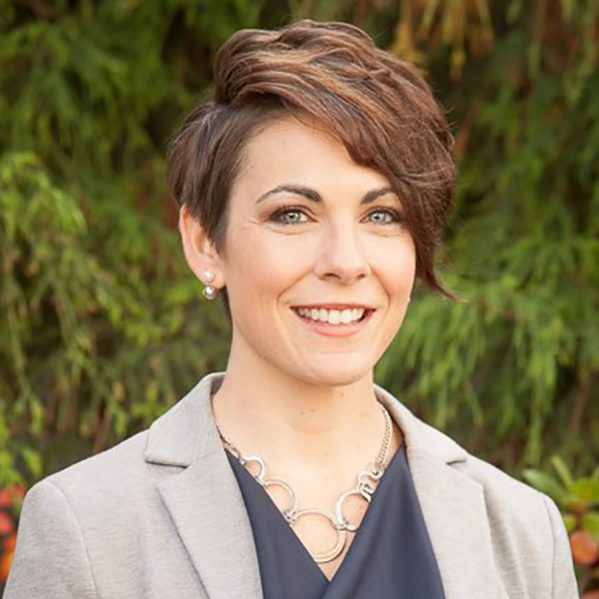 The term jack of all trades shouldn't be thrown around loosely, but when it comes to TRU alumna Sadie Hunter, that's exactly what she is.
Hunter holds a Bachelor of Journalism, a Bachelor of Science in environmental biology and ecology, a Master of Environmental Science and currently works as a director of development in the Office of University Advancement. She can now add accomplished writer to the list as she was recently long-listed for the 2017 CBC Nonfiction Prize. 
The longlist was selected by a team of readers made up of writers and editors from across Canada. This year's panel was Christian Fink-Jensen, Danielle Daniel, Melynda Jarratt, Harold Johnson, Adnan Khan, Sonja Larsen, Philip Moscovitch, Jay Pitter, Laurie Sarkadi and Dorothy Williams.
We caught up with Hunter to learn more about what inspired her story and where she found the time.
You are a very busy women, what made you decide to take on a project like this? When did you find the time?
I made a promise to myself at the beginning of the year to write more for myself, outside of emails and the odd blog post. I managed to find a small window in January when I was stuck at home sick. The entry deadline for this contest was early February so it was perfect timing.
Did you write the piece for the contest specifically, or was it just a good fit?
The contest requires an original piece, so this was written specifically for this contest.
Why did you decide to enter the contest?
I needed a personal challenge. I do almost all of my writing in an abstract space, inside my head—which doesn't make me much of a writer or help build my skills. So I decided to wrestle some of those thoughts out of my head and onto paper.
What was the inspiration behind your story?
This story was inspired by my lived experience as a teenager in northeastern British Columbia. Relocating to a new town and a new community during the adolescent years is a challenge at the best of times, moving abruptly as the result of a divorce, to an isolated, rural town operating on a completely different social norm, is an entirely different animal. I wanted to share my experience as a transplant to this small community, the harsh realities faced by other kids my age and the overwhelming sense of future emptiness.
Who do you hope your story resonates most with?
I think this story will resonate with anyone who has experienced change or isolation, specifically during those confusing teenage years, but anytime really. I think people who have lived in a rural, isolated town will probably identify most strongly with it. There is an element of adolescent isolation and depression I think is important to talk about more, which is one of the reasons I chose to write the story I did.
What was the most challenging part of this process?
Writing. In all seriousness—just finding the time and the headspace to write.
Have you done anything like this in the past?
Never.
What advice would you give others who are interesting in doing something like this?
Just do it—there is nothing to lose but everything to gain. I learned a lot about myself during the process and was forced to think about my experiences through a different lens. I also made new connections and had a new experience.
How are you feeling about the result?
I am feeling pretty over the moon to even be chosen for the shortlist of 29 writers out of over 1400 submissions.
Do you have any other writing projects, novels or stories on the go? What's next for Sadie Hunter's writing career? 
Nothing substantial. I will be dusting off and flushing out some material this fall/winter.
About the 2017 CBC Nonfiction Prize
The winner of the 2017 CBC Nonfiction Prize will receive $6,000 from the Canada Council for the Arts, will have an opportunity to attend a 10-day writing residency at the Banff Centre for Arts and Creativity and have their story published on CBC Books and in Air Canada enRoute magazine. Four finalists will receive $1,000 from the Canada Council for the Arts and have their story published on CBC Books.