Posted on: August 9, 2017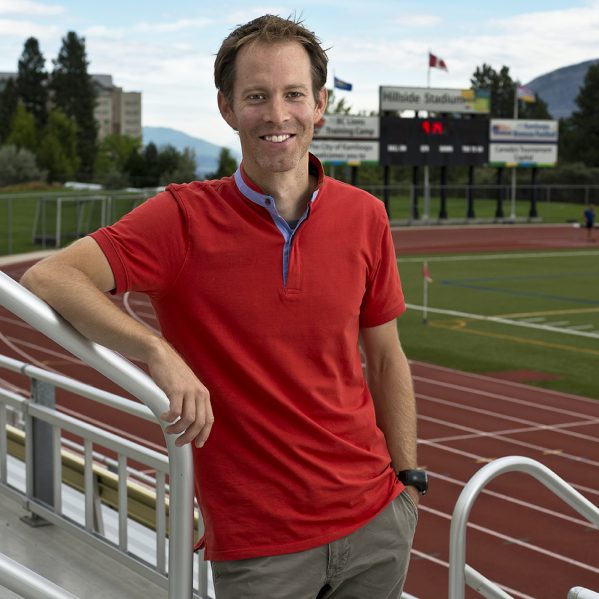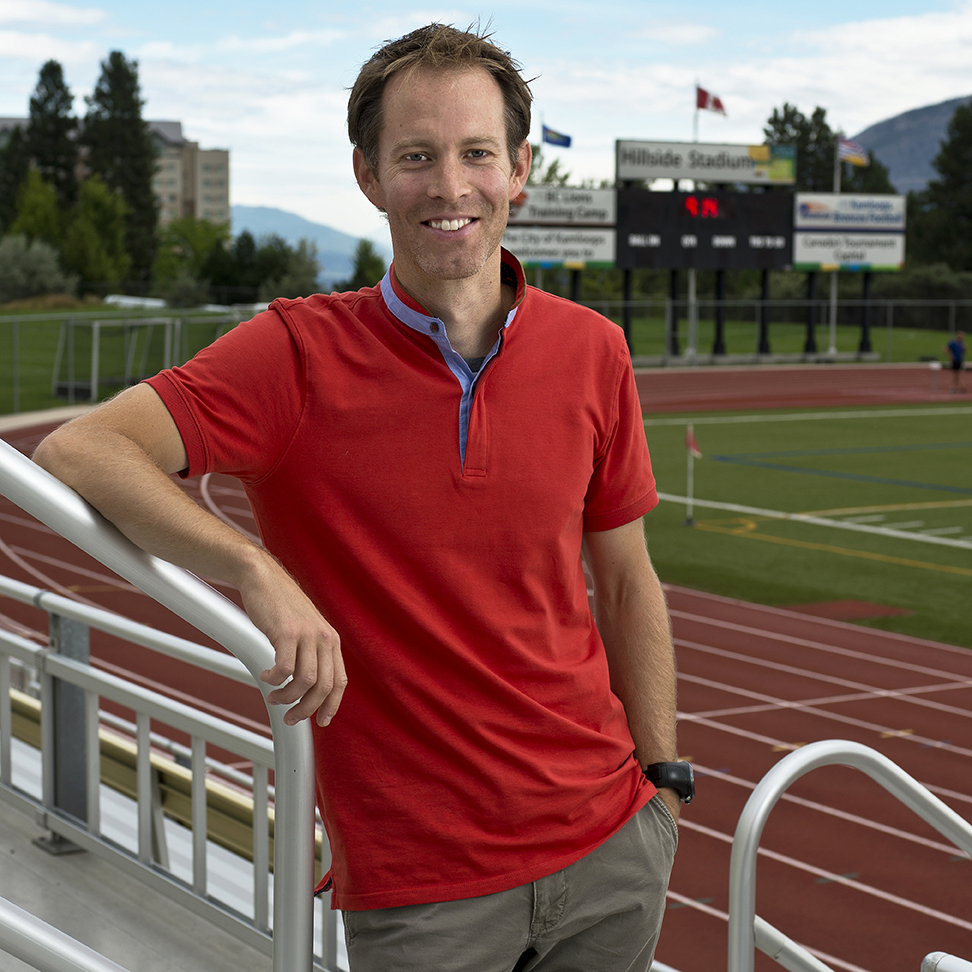 Short bouts of acute high-intensity exercise are likely to be most beneficial for older women at increased risk of heart-related illness, according to new University of Leeds and Thompson Rivers University research.
High intensity exercise encourages greater movement of important angiogenic cells in the body and their ability to form colonies. Angiogenic cells help in the repair of damage to the lining of blood vessels that can lead to cardiovascular diseases. Dr. Mark Rakobowchuk designed the research program at Leeds before moving to join TRU as an assistant professor of physiology.
The findings, published in the British Medical Journal's Open Sport and Exercise Medicine edition also show that a single session of 30 minutes of moderate intensity continuous exercise, as included in Government-recommended guidelines did not significantly impact factors involved in vascular repair in post-menopausal women.
Dr. Karen Birch from the University of Leeds' Multidisciplinary Cardiovascular Research Centre, who led the project, said: "Health professionals should be advising post-menopausal women to try exercise in short bursts of activity followed by periods of rest if they need to concentrate on improving their heart and blood vessels.
"It's the difference between a 30-minute jog and a short sprint or sprint walk repeated several times.
"There's been a big push across exercise rehabilitation to prescribe exercise on a case-by-case basis. This research shows that the guidelines we've been working with aren't going to be the best possible stimulus for everyone population," said Rakobowchuk.
"We're just at the start of prescribing exercise on an individual basis. Just like certain drugs work well for some and not for others, exercise is much the same."
The research was funded by the British Heart Foundation. It examined how 15 post-menopausal women reacted to different types of exercise regimes:
Moderate intensity continuous exercise

Moderate intensity interval exercise

Heavy intensity interval exercise
Researchers found that while the number of angiogenic cells did not increase after any type of exercise, after the two forms of interval-based work outs, the existing cells' activity levels and ability to form colonies did increase. This may reflect their ability to be involved in vascular repair.
The researchers believe the body's greater exertion to higher work rates during interval exercise stimulates the cells in circulation, so when they gather they become a powerful force in the body's ability to decrease the risk of vascular disease.
However, while they do now know interval exercise of any intensity is a more effective way for the body to induce repair of damaged blood vessels, more research is required to understand exactly how the process operates.
The researchers say it is possible that interval exercise involves greater peak heart rates and fluctuations compared to moderate-intensity continuous exercise. They say the repeated fluctuations and higher work-rates during interval exercise may act as a greater stimulus for angiogenic cell function in postmenopausal women.
The research team's report said: "The potential impact of interval exercise for vascular health and repair in postmenopausal women, and other [people] at risk of developing cardiovascular disease is significant." They say further studies should be an 'imperative'. 
The focus on post-menopausal women is particularly important as the risk of cardiovascular disease increases due to the lack of oestrogen and the body's natural repair mechanisms are less sensitive.
The drop in hormones coupled with rising age also reduces the number of the angiogenic cells, so finding ways to encourage the efficient operation of those remaining is key to giving women the best chance of good health.
Previous research has shown that low levels of angiogenic cells and a reduction in their function has been associated with an increased risk of cardiovascular disease. A drop in their ability to form colonies has been associated with increased risk of developing coronary artery disease.
Exercise has long been recommended for post-menopausal women, but this is the first study to link the activities of angiogenic cells to certain types of exercise.
Top 5 tips for exercise to help your heart and blood vessels: 
Getting out of breath for short periods (up to 4 minutes at a time) and then taking a break will often yield the best results.

If you already have a favourite way of exercising, adapt it to try intervals of higher intensity exercise (even 10 seconds with short rest will work)

Do see a doctor before doing any new type of exercise, especially high intensity

Getting several sessions a week or incorporating this into an active commute to work can really make a big difference.

Making exercise a priority in your life comes with benefits well beyond your blood vessels and heart.
More information
Danna Bach, Research Communications Officer
dbach@tru.ca
250-371-5676