Posted on: April 25, 2017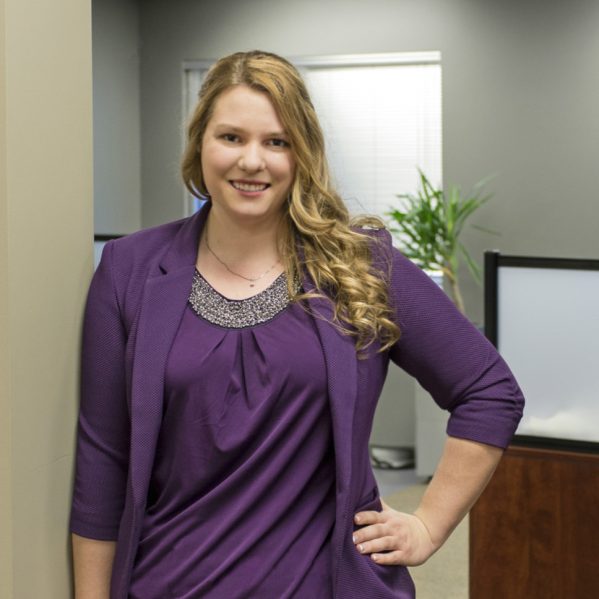 The name Larissa Pepper might ring a bell and that's likely because everything the Bachelor of Business Administration grad touches turns to gold.
Pepper is a finalist for the 2017 Chartered Professionals in Human Resources (CPHR) BC & YK Rising Star Award.
The Rising Star Award recognizes and publicly honours a CPHR BC & YK member who is 'lighting the HR community on fire.' The award recognizes individuals who hold the future of the human resources profession in their hands and who are making significant impacts in their workplace and within the industry.
"Larissa is the perfect embodiment of this award. Her achievements after entering the profession have been impressive and we are pleased to have her as a part of our HR community," said CEO and President CPHR BC & YK, Anthony Ariganello.
Pepper was first hired on as a co-op student with Arrow Transportation, a logistics company with 32 locations and over 700 employees. Earning the respect of a workforce nearly twice her age, she was able to turn her co-op position into a full-time gig. That same year she earned the BC Co-op Student of the Year Award.
In the words of Arrow's leadership, "everything Larissa touches she improves."
The prestigious award requires a demonstrated level of accomplishment in four areas including: education, contribution in the workplace, leadership and personal traits, and volunteerism and community involvement.
"It is an honour to be nominated and I am very grateful to Arrow for the nomination and for supporting me in my professional growth and development. This award motivates me to continue adopting HR best practices and to stay involved with the HR and business communities," said Pepper.
With an HR department of only three, including her supervisor and a recruiter, the challenges of bringing a 100-year-old company's processes into the modern era required a dynamic player, and Larissa, who initially impressed senior leadership as a student, has gone on to amaze.
"My passion for HR comes from my interests in business, innovation and teamwork," she said.
"I'm driven to help employers offer the best experience possible to their employees. Feeling valued and fulfilled in your career can have a positive impact beyond the workplace. In HR we get the opportunity to not only help grow business, but also to train and develop individuals."
Award recipients will be announced live at the CPHR BC & YK annual conference Wednesday, May 3, 2017 in Vancouver, BC.