Posted on: February 16, 2016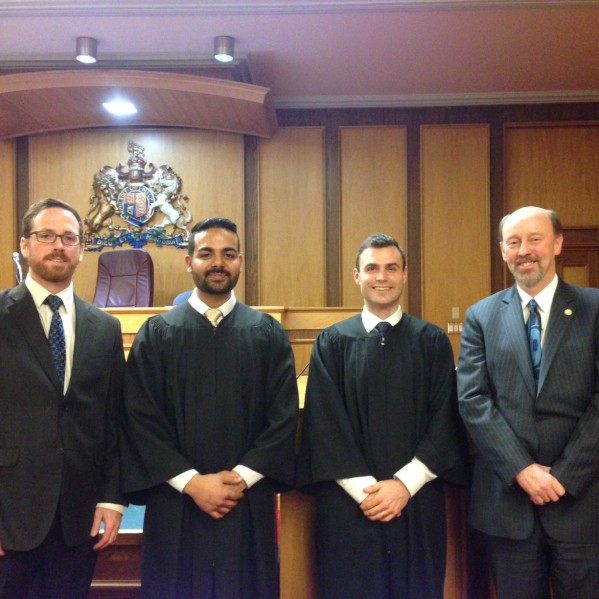 TRU Law placed second at the BC Law Schools Competitive Moot over the weekend in Victoria. UBC took first, while UVic placed third. The annual competition sees teams from each of the three BC law schools compete in appeal moot court.
This marks the third year TRU Law has sent a team to the BC Cup, since the law school opened in 2011. TRU Dean of Law Brad Morse is thrilled at the performance of the five students that attended and says the judges' comments reflect the quality of the TRU Law curriculum and the talent of the students and coaches.
"Two of the three judges made very explicit comments that members of our team were excellent, with a specific comment that one of our team members was better than many counsel who appear before her regularly," said Morse.
Law students in second and third year may apply to be a part of the team that represents TRU at the BC Cup. After a rigorous selection process the team, consisting of a pair of respondents and a pair of appellants—the opposing parties in an appeal case—plus a researcher, spend months on a hypothetical problem under the mentorship of several coaches who volunteer their time.
The TRU students were Ravneet Arora, Taylor Topliss, Sean Manery, Erik Thorsteinsson and researcher Nicole Chang.
This year's coaches were Kamloops lawyer Shawn Driver of Cundari & Seibel LLP, and Vancouver-based lawyer Greg Pun, QC, of Alexander Holburn Beaudin + Lang LLP.