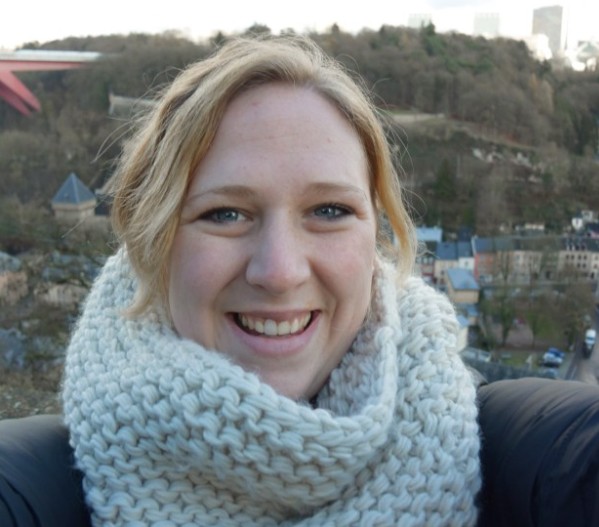 Hope Mikal's study abroad experience just got a little bit sweeter thanks to the Liberation Scholarship.
Mikal, who is completing a double degree in Tourism Management at TRU and NHTV Breda University of Applied Sciences in the Netherlands, is one of 70 students across Canada to be awarded the new scholarship by the Dutch Ministry of Foreign Affairs and the Ministry of Education, Culture and Science, in collaboration with EP-Nuffic, 23 Dutch higher education institutions and a select group of Dutch and Dutch-Canadian companies.
"I learned about the scholarship at an information session but I did not think that I would be one of the lucky seventy students to be selected from across the entire country," says Mikal. "I feel so grateful for this opportunity to represent TRU and Kamloops in an international classroom setting and I'm so glad to have such a great support system of people that have helped me get this far."
Mikal is studying in Breda for her fourth year to obtain both a degree in International Tourism Management and Consultancy from NHTV, the Netherlands' top university of applied sciences, and a Bachelor of Tourism Management from TRU. She is the first TRU student to attend NHTV since the partnership to offer the double degree launched in March, and has been dubbed the "guinea pig" of this new collaboration.
"This is such an incredible opportunity to become a globally-minded, academic professional with access to one of the largest tourism libraries in the world, internationally-focused classrooms and a wide range of topics to study," she says.
The Liberation Scholarship program was launched to commemorate the 70th anniversary of the liberation of the Netherlands by Canadian troops. Seventy scholarships were open to Canadian citizens who had been accepted for a 3- to 12-month study period at one of 23 participating Dutch institutions, to cover travel, initial costs and tuition fees.