Posted on: June 23, 2014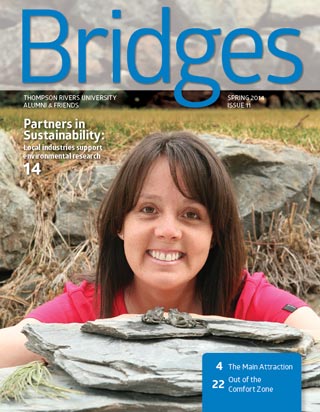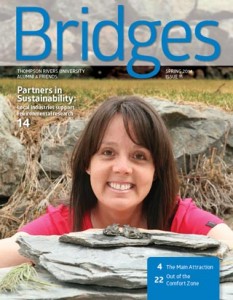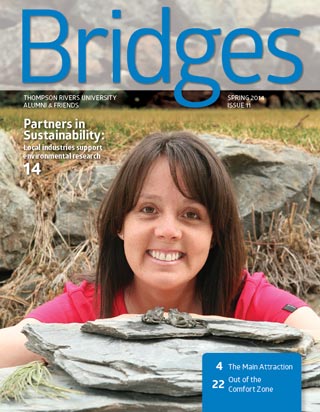 The warm weather may have been late to arrive but spring started with gusto at TRU this year, with all the signs of fresh new growth. A redesigned Bridges brings you an inside look at some of the big transformations on campus, as well as a taste of the rich variety of projects, programs and personalities on the go this season.
The most visible transformation on campus this past year has been the award-winning renovation of Old Main. We reveal the stunning new home of TRU Law, which celebrates its first graduating class this June (p. 4), and check in on some initiatives by law faculty and students (p. 11, 12).
Our Inside TRU feature talks to students and alumni about the importance of research, field schools and co-op placements that take them out of their familiar lecture halls for hands-on learning in unique community settings (p. 22). When it comes to research, sustainability is the theme, from environmental (p. 14, 16) to cultural (p. 18) to economic (p. 20).
With spring also comes TRU's annual recognition of alumni who have made a difference in their communities (p. 32). Far-flung alumni sent in their updates, and locals gathered at a Kamloops festival (p. 28, 30). Cariboo College alums can take a walk down memory lane with our historical segment (p. 26).
---