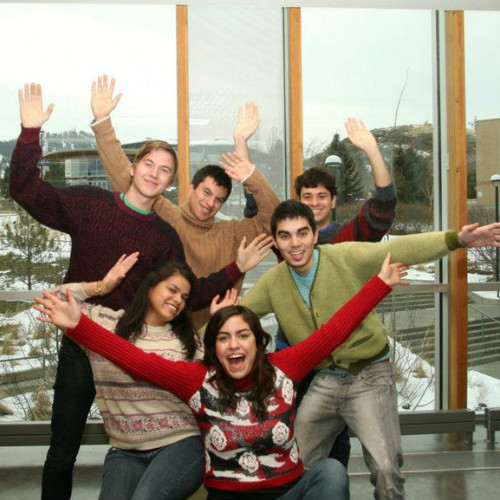 On Feb. 16, students, staff and faculty are encouraged to participate in TRU's sweater day, an annual event which highlights our community-wide need to act on climate change, reduce our overall energy consumption and collaborate on sustainable endeavours.
Share your photos with us on social media using #TRUSweaterDay or tagging the Sustainability Office!
An online sweater contest ("The Sweaties") will be conducted with cash prizes in three participating categories (coolest sweater, craziest sweater, coziest sweater). In addition, From Feb. 16 to 19, thermostats will be lowered campus-wide by a max 1 degrees and TRU staff, faculty, and students will be encouraged to do the same at home.
Additional Details:
There will be 3 categories that we will be awarding prizes for!
coolest sweater – $100 gift card to TRU Bookstore
craziest sweater – $100 gift card to TRU Bookstore
coziest sweater – $100 gift card to TRU Bookstore
One prize is up for grabs in each category ($100 gift card to the TRU Bookstore)