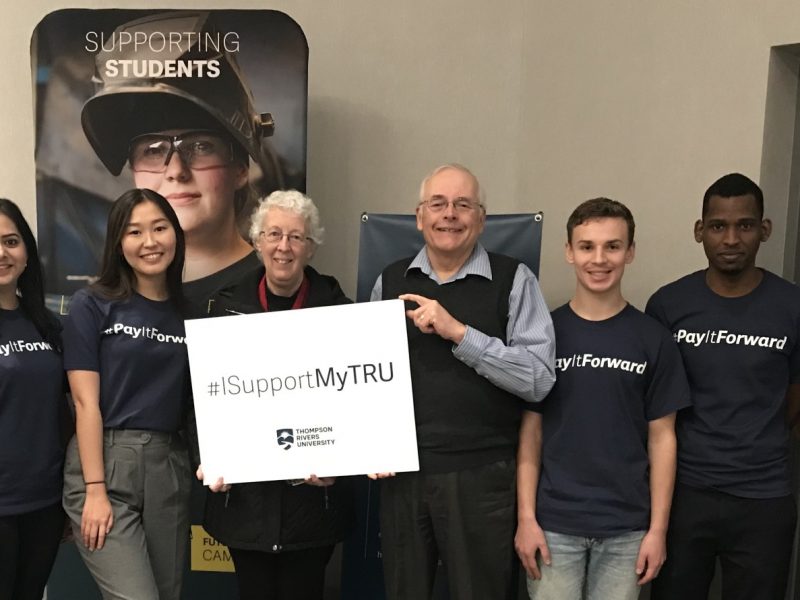 TRU's Day of Giving begins at 8:30 a.m. Thursday, Nov. 5, and ends at 8:30 p.m. Friday, Nov. 6. We are asking alumni and donors who have given in the past to contribute again, and for new donors to give what they can. Anyone who gives can direct where their funds go.
The university's goal is to raise $36,000 in those 36 hours. That's $36,000 that will help students stay in school, complete their studies and go into the world to make a difference.
Donations can be made online at tru.ca/givingday or by calling 778-471-8469.
Learn more about the Day of Giving.