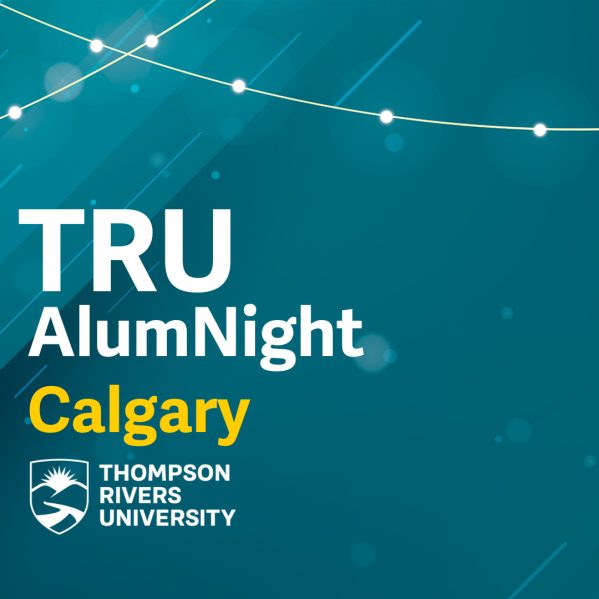 Brett Fairbairn, President and Vice-Chancellor invites you to Thompson Rivers University AlumNight.
Join us for an unforgettable evening at our Calgary AlumNight, where you'll have the chance to meet TRU President Brett Fairbairn and forge connections with your fellow TRU Alumni.
Prepare to be captivated by an engaging conversation led by our featured alum, Andrew G. Cooper —a renowned Canadian theatre creator, filmmaker and puppeteer. Cooper's impressive career includes his television debut as a puppeteer on Jim Henson Company's Fraggle Rock: Back to the Rock.
All attending alumni will receive a special TRU gift and one lucky alumni will be the recipient of our grand draw prize.
Tickets are free and alumni are welcome to bring a guest, even if they're not alumni themselves.
Day and time: Thursday, July 27, 6 p.m. to 8 p.m. MT
Venue: The Garret (also known as The Pioneer)
Address: 117 8th Avenue SW, Calgary, Alberta
The event is for all Thompson Rivers University, University College of the Cariboo and Cariboo College alumni and Open Learning students.
Tickets are free but limited entries. Book ASAP for you and a guest on Eventbrite.
Check out for a Fraggle Rock Sneak peak: https://youtu.be/kiXI6arPD-E
Check out more on Andrew G. Cooper: https://www.andrewgcooper.com/