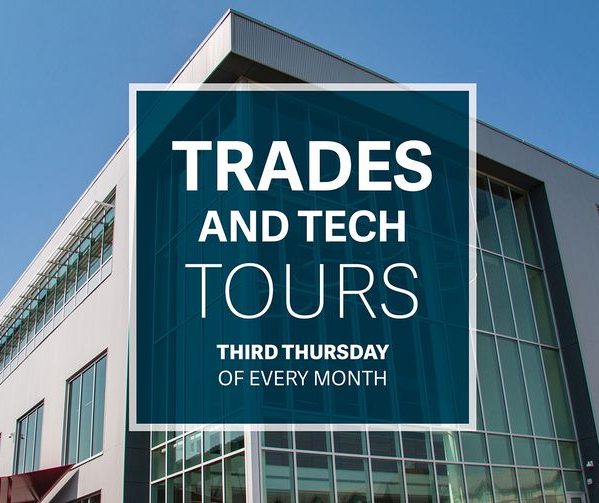 TRU's
Trades and Tech Thursdays
give you the chance to find out about all your trades and technology options while getting direct answers.
Trades workers are in high demand and TRU's programs give you state-of-the-art training.
We can jumpstart your career in:
Mechanics
Carpentry
Electrical
Gas fitting
Horticulture
Instrumentation
Plumbing/pipefitting
Welding
Have you ever considered moving into management with a bachelor's degree in technology or in trades and technology leadership? That is an option too!
If you are curious, come out. If you have questions, bring them.
Everyone is welcome! We look forward to seeing you!