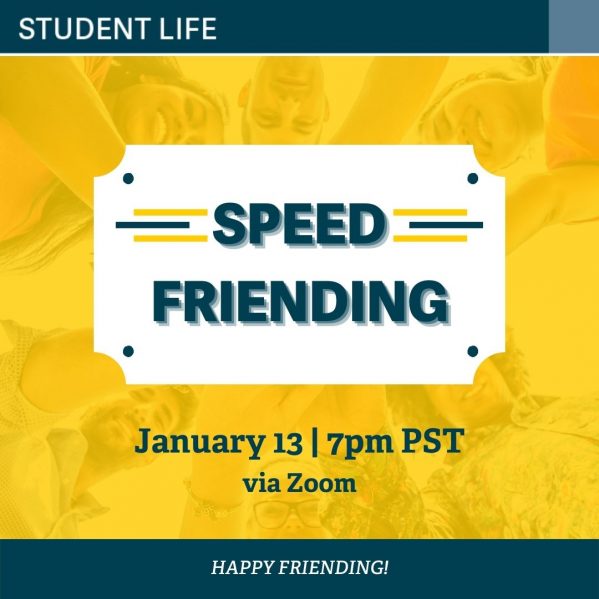 Join us on January 13, 2022, at 7 p.m. (PST) for Speed Friending. 
Everyone is welcome!
Participants will be placed into small groups of 3-5 people for 10-15 minutes. Using conversation prompts, games, or questions, individuals will get to know each other and make new friends before moving on to a new group!
Register today to reserve your spot! All pre-registered participants are entered for a chance to win prizes. The Student Life team will send out details and the event link closer to the day of the event.