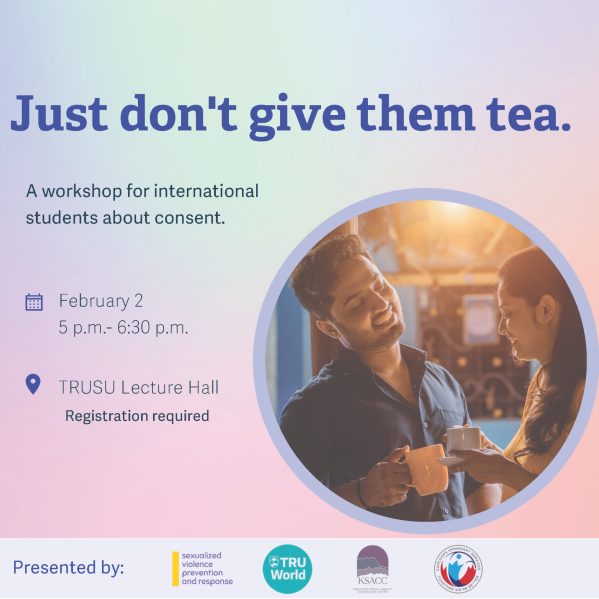 In this workshop, participants will learn the core ingredients of practicing consent and how to say and receive "no."
On Thursday, Feb. 2, from 5-6:30 p.m., facilitators from TRU's Sexualized Violence Prevention and Response, Kamloops Sexual Assault Counselling Centre and Kamloops Immigration Services will explore consent in our everyday lives and popular media, while providing campus and community resources.
This in-person event to be held in the TRUSU Lecture Hall.
Click the link above to register.