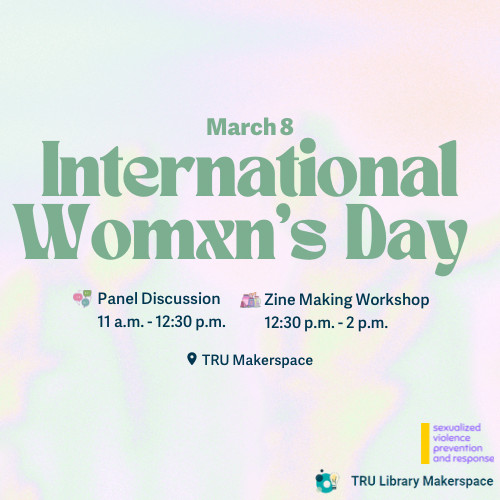 Join Sexualized Violence Prevention and Response (SVPR) and the TRU Makerspace on March 8 to celebrate International Women's Day.
Join a panel discussion in the TRU Makerspace from 11:00 a.m. to 12:30 p.m. to hear from female faculty and staff from various STEM programs.
After the panel, engage in a zine-making workshop to learn about the art form's history and make your own from 12:30 to 2:00 p.m.
This event is free and open to all genders.