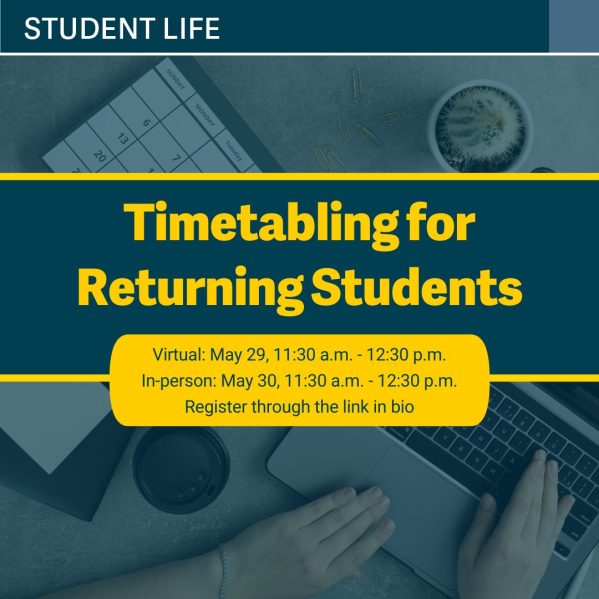 With course registration for Fall 2023 and Winter 2024 opening in June you may want a refresher on timetabling your schedule, to make sure you choose the best schedule possible.
If you're a returning student, it may have been a while since you last planned your courses.
To refresh your memory and ensure you're prepared, join the Student Life team at our timetabling workshop.
There is an in-person session on Tuesday, May 30 from 11:30 a.m. to 12:30 p.m.