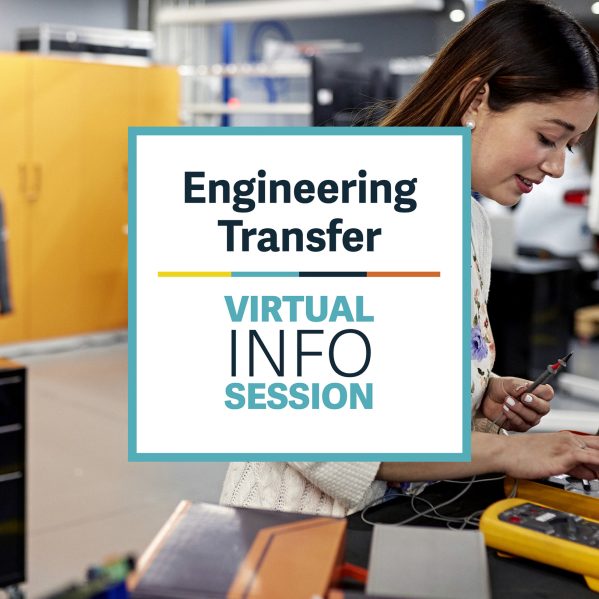 Work towards a career in engineering!
We offer the Engineer Transfer Program.
Jump-start your engineering studies with foundation courses in your first year at TRU, then transfer to complete your degree. After completing the Engineering Transfer program, you will be able to continue a degree in biological, biomedical, civil, chemical, computer and other engineering specialties at UBC or UVic.
At this information session, we will provide you with an overview of the program, offer valuable insights into career opportunities and provide a comprehensive understanding of the admission process.
Date: Thursday, Nov. 30
Location: Virtual
Time: 4:30 p.m. to 5:30 p.m. (PT)
Hosts: Montana Clarke, Project Manager; Sarah Aloisio, Accreditation Events & Marketing Support Specialist
Register here
Get in touch
Interested in exploring the program now?
Check out the program here.